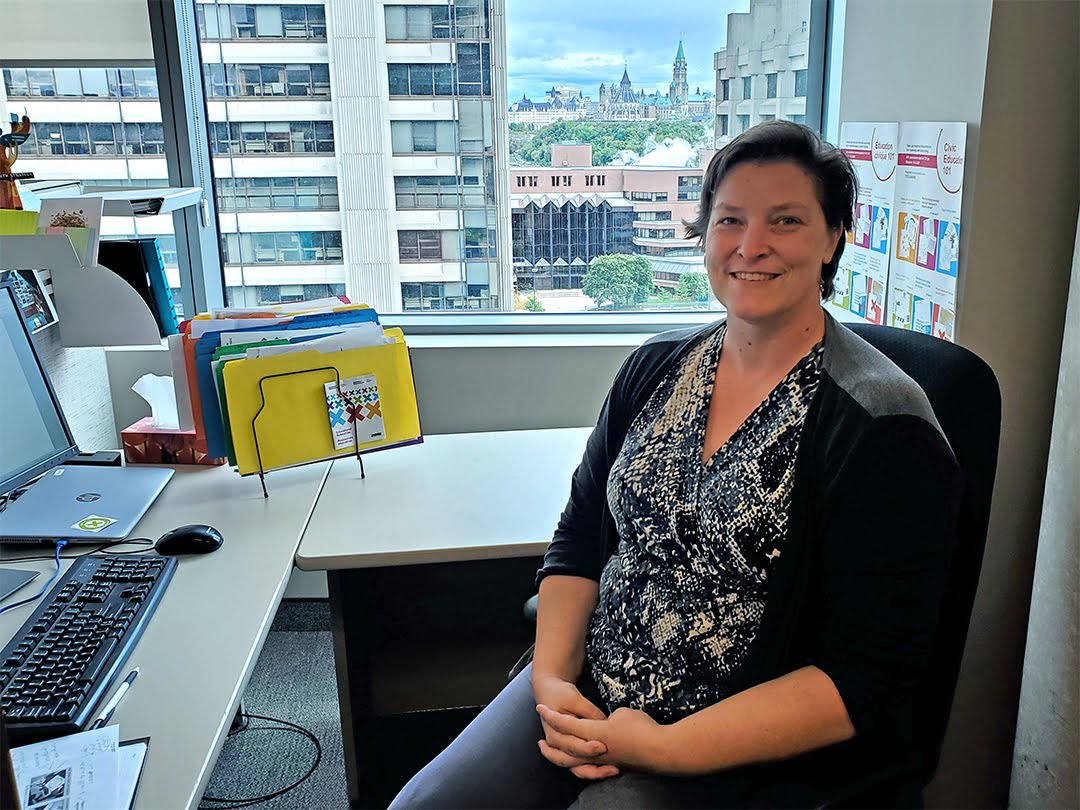 by Rachel Collishaw
As some of you know, my first year as OHASSTA president has been a busy one! This fall I am starting a full-time secondment with Elections Canada, working in the Civic Education department. I have been working with them over the last year to develop a new suite of bilingual learning resources. These activities are designed to engage students in purposeful inquiries about elections and democracy in Canada in a variety of subject areas.
In 2016, Elections Canada engaged in extensive consultations across the country to find out what teachers need to help them teach about democracy, elections and the federal government. The consensus was clear, teachers want relevant resources linked to provincial curricula, that are inquiry-based, digital and hands-on. While most Canadians only think about elections during an election cycle, teachers must teach about democracy all the time and they need pedagogically sound, quality, adaptable resources to help them do so.
Given that 2018 is the 100th anniversary of women getting the federal right to vote, we knew we wanted to develop a resource that would highlight the history of the vote. In Voting Rights Through Time students examine one or more case studies of inclusion/exclusion to consider the inquiry question: "How inclusive is our democracy?" Students must work together in small groups to analyze and interpret the primary sources that tell the story of voting for women, Japanese-Canadians, and youth in Canada since 1867.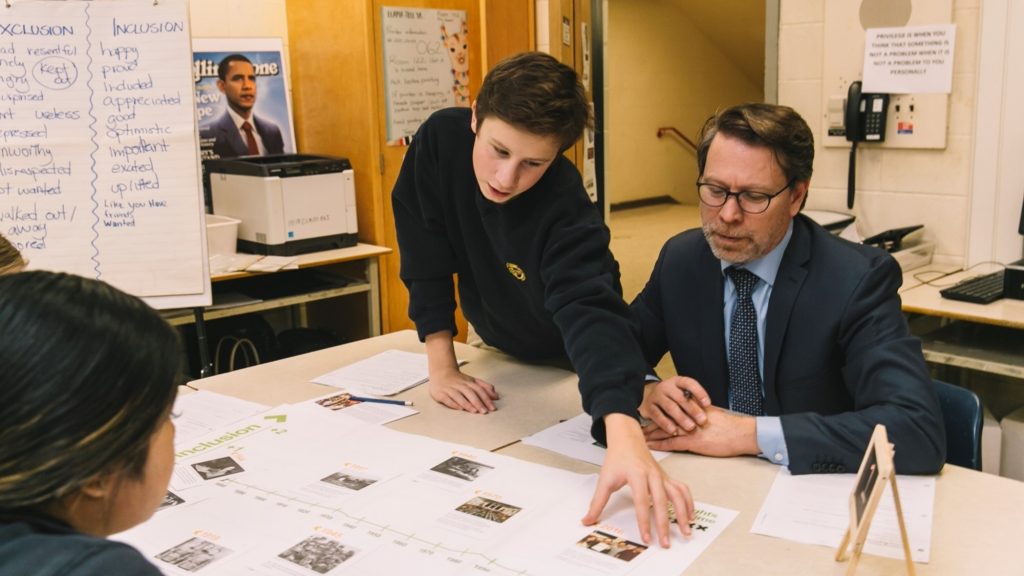 We also developed Civic Action: Then and Now to have students explore HOW citizen's actions can result in a civic change. Students can examine the civic actions that women took to get the vote, and/or they can explore some of the civic actions taken to get the inclusion of Aboriginal and Treaty Rights in Canada's Constitution, 1982. Students then use the model of civic action to design their own civic action, a direct tie-in to the curriculum in several provinces.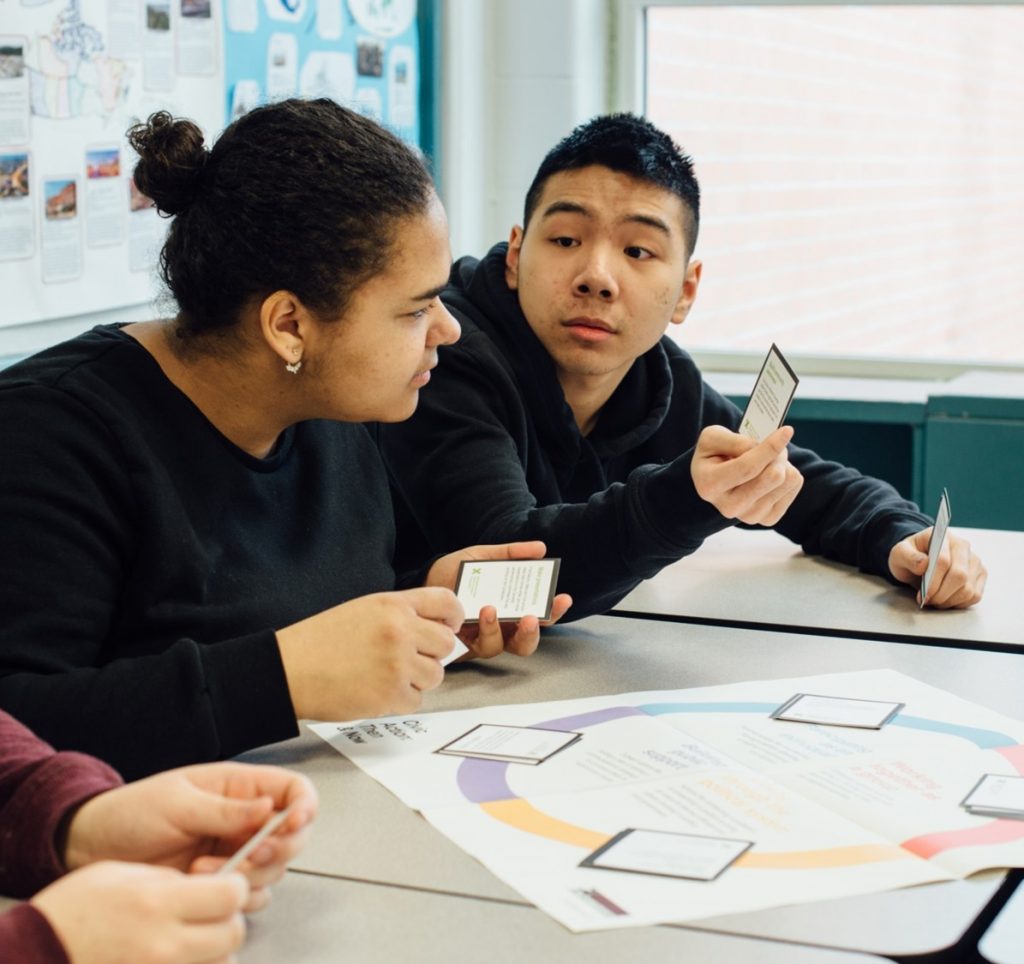 With these two resources fleshed out, in November 2017, we gathered an advisory circle of educators from across Canada to provide feedback on these and to help us generate more ideas for other ways we could connect to curricula across the country. It was a rare opportunity to collaborate with educators and experts to really meet the needs of the classroom.
The advisory circle educators then piloted the resources in every province and territory. Nova Scotia was a particularly interesting partner because they were also piloting a new Citizenship course in grade 9, which is now in place. While the link between curricula and resources is clear in Nova Scotia and Ontario, which also has a Civics and Citizenship course in grade 10, the links were less obvious in many other provinces.
We developed more resources that link directly to secondary school curriculum across the country:
Does Voting Matter?: Experiencing the effects of voting
Elections by the Numbers: Interpreting data on voter turnout
Geography of Elections: Understanding ridings as electoral communities
Election Simulation Toolkit: Engaging students in the electoral process
Mapping Electoral Districts: Considering what makes electoral boundaries fair (in collaboration with the Royal Canadian Geographic Society)
We gathered the advisory circle again in May 2018 and got more feedback from the pilot phase. Students and teachers were happy to have tangible resources that created democratic discussions in their classrooms. The materials were flexible enough that they could be used in several different subject areas and secondary grade levels. The Elections by the Numbers activity engaged students in a grade 9 Citizenship class in Nova Scotia, and a grade 12 math class in Ontario. The activity engages students in analyzing real elections data and creating a visual interpretation to compare youth voting to other age groups.
Another need that emerged from our consultations was ongoing professional learning support. We are committed to providing support for teachers who may be only starting their journey into inquiry learning, or experienced teachers who may need more content support around democracy and elections. I am really excited about providing that support and connecting with teachers across Canada through this work. Educators can find out how to connect with us on the new website: electionsanddemocracy.ca.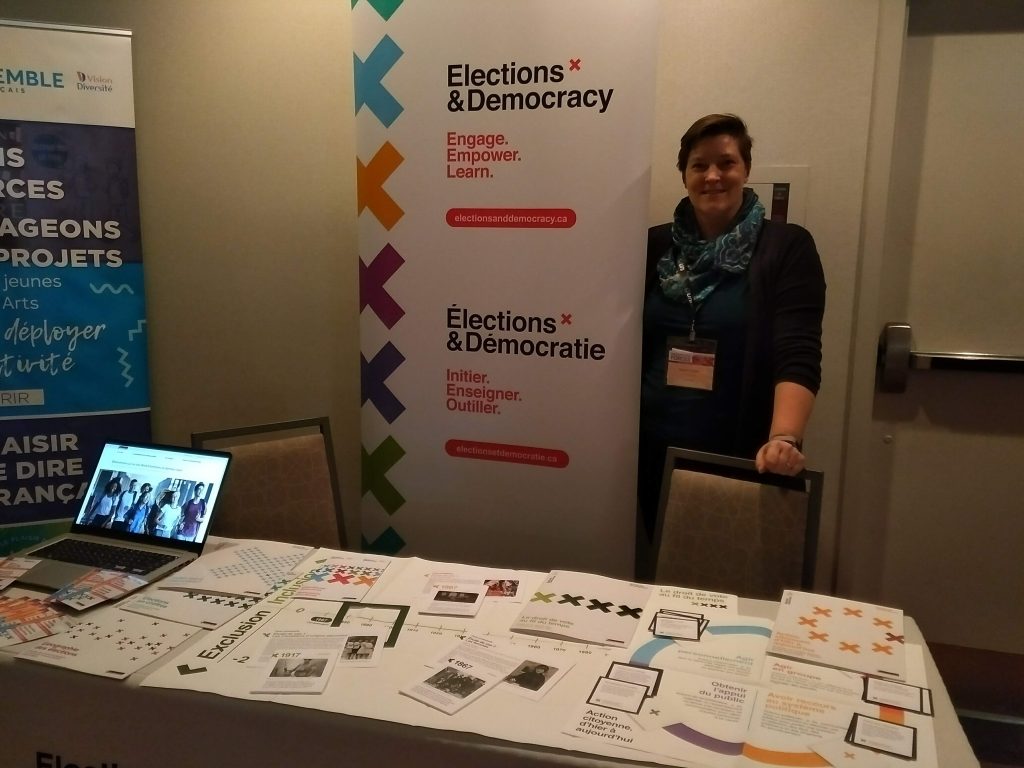 Since the launch of the new resources and website in September 2018, we've been busy talking to teachers across Canada to share the new resources. We're really excited to see how they will engage students across the country in conversations about elections, voting, and civic action. Engaging future electors in civic discourse in our classrooms is vital to the successful operation of our democracy.
The resources are hands-on, inquiry-based, non-partisan, teacher-tested, thoroughly researched and available in standard and language-learner versions in both French and English. Best of all the resources are free to Canadian teachers. The kits can be shipped to teachers anywhere in Canada and all materials are also available to download on the new website: electionsanddemocracy.ca