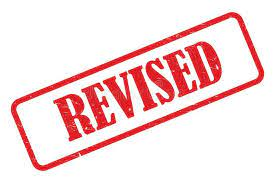 A free comprehensive course package for educators that provides entire unit plans to effectively deliver culturally-responsive and relevant Civics learning that emphasizes human rights, equity and diversity, and student voice.
Designed to meet the needs of educators who have extensive experience, some experience or no experience with teaching Civics, this is a 'plug and play' course outline and package with classroom-ready resources, activities, and assessment tools designed by Ontario educators.
All of the activities in the course package are aligned with the revised curriculum expectations and the frameworks referenced in the front matter, as well as Growing Success, and many relevant ministry documents and policies, like the Adolescent Literacy Guide, Learning for All, Literacy Alerts, and Ontario's Education Equity Plan.
---
We want to take this opportunity to thank all of the volunteers and educators that have given their time to support Civics teachers in Ontario by creating or reviewing this course package.
Based on feedback we have revised many lessons and created NEW lessons. Please continue to share your feedback.
Looking for more support? Get matched with an experienced mentor in our new online community.
---
Unit 1
Final Summative: Complete Step One

Open Evaluation (Google Drive) or Download Evaluation (PDF)
The Final Summative for this course focuses on Civic Action. There are three parts to the Final Summative. One part is completed in each unit, givings students an opportunity to gain valuable feedback throughout the process.
Unit 2
Final Summative: Complete Step Two
Open Evaluation (Google Drive) or Download Evaluation (PDF)
Unit 3
Final Summative – Create Your Action Plan
Open Evaluation (Google Drive) or Download Evaluation (PDF)