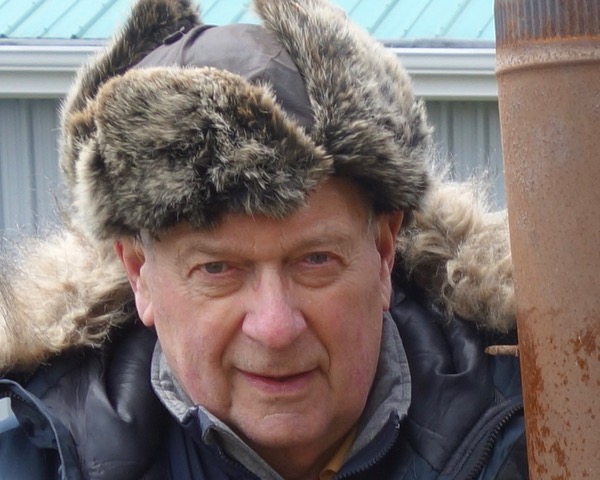 The Alan Skeoch Award is awarded annually at the OHASSTA Conference. These are the criteria used to determine the Skeoch Award winner:
Sensitivity to students at all levels
Collegiality with fellow staff members
Originality
Enthusiasm
Reach beyond the classroom into the broader community
Congratulations to the 2019 Alan Skeoch recipient: Erin Ledlow from Cameron Heights Collegiate Institute, Waterloo Region District School Board!
Some of the words used to describe Erin by her colleagues are: approachable, kind, humble, visionary, leader, and passionate. Erin's goal is for students to not only learn as much as they can, but to make it relevant for students to understand how history has, and is, shaping the world we live in. One of her grade 12 students said it best: "Ms. Ledlow is without a doubt the most memorable teacher I've had throughout my entire school career. She (somehow) turned history into my favourite class and even had me looking forward to it each day." Her love of learning is apparent and contagious every single day!

Erin has also extended that love of learning to the community in many ways. Over 2000 people from the general public attended the Anne Frank Exhibit at Cameron Heights, for which she trained her students as leaders and guides. Her reach into the community also includes inviting Holocaust survivors to speak at the school and, with her students, raising funds for the Save the Evidence fund to help preserve the former Mohawk Residential School as a place of learning. Erin also has the endorsement of her colleagues, she led the History Department through the recent curriculum and assessment updates, always with an eye on learning from the board or provincial experts showcased at OHASSTA or elsewhere. She is so humble and is adored by all those who are fortunate to work with her closely. We are pleased to present Erin Ledlow with the 2019 Alan Skeoch Award!
Some past recipients of the Alan Skeoch Award
| | |
| --- | --- |
| 2019 | Erin Ledlow |
| 2018 | Nathan Tidridge |
| 2017 | Zoe Flatman |
| 2016 | Sylvia Smith |
| 2015 | Susan Novak |
| 2014 | Caroline Pageot |
| 2013 | Elizabeth Freeman-Shaw |
| 2012 | Pat Baker |
| 2011 | Rachel Collishaw |
| 2010 | Shannon Stark |
| 2009 | Peter Voight |
| 2008 | Sandi Baxebanos |