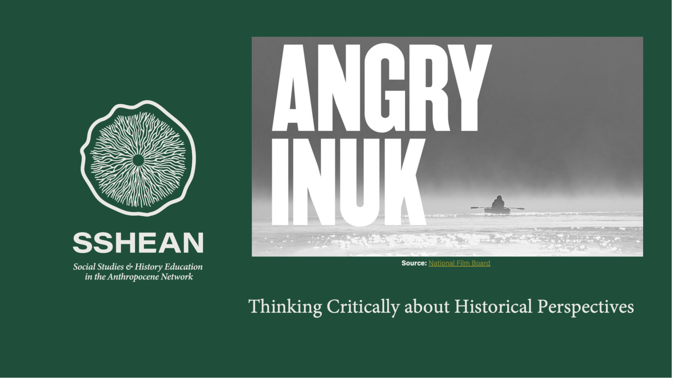 By Heather E. Mcgregor, PHD
Assistant Professor of Curriculum Theory, Faculty of Education | Queen's University
The Social Studies & History Education in the Anthropocene Network (SSHEAN) is dedicated to reimagining social studies and history education to address climate change and its associated ecological, economic, political, and social challenges. The project, led by Dr. Heather McGregor in the Faculty of Education at Queen's University, is informed by Ontario Ministry of Education curricula and aims to support collaboration between teachers and researchers in fields including social studies/history education, citizenship education, environmental history, environmental education, and Indigenous studies.
We are excited to be presenting at the OHASSTA Conference on Saturday, November 26th! Our session will share ready-to-use lesson plans that feature exercises in critical and historical thinking, and environmental topics.
We encourage you to check out our website and follow us on twitter to access an array of teaching resources that are adaptable for various grades. Sample resources include: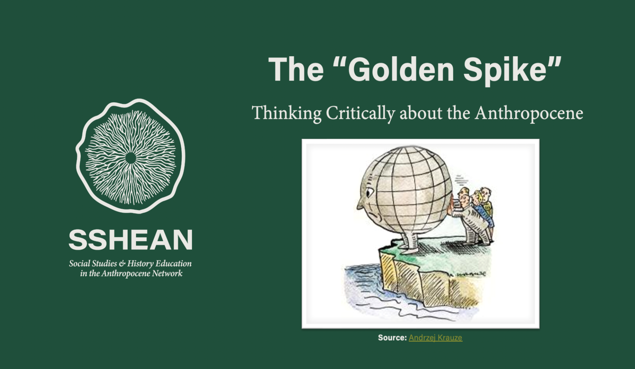 In this lesson, students learn about 5 different possible dates for when the Anthropocene began. They examine evidence and apply a set of criteria (drawn from those used by geologists and historians) to construct an argument for their group's "Golden Spike."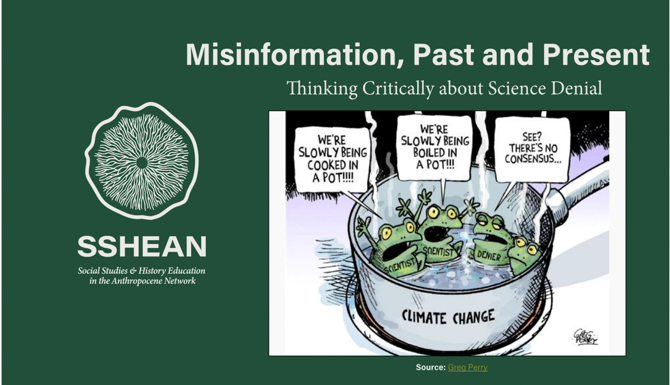 In this lesson, students learn about misinformation in different contexts in the past and the present. Through a series of three activities, students develop strategies to identify and respond to science denial related to the tobacco and oil industries.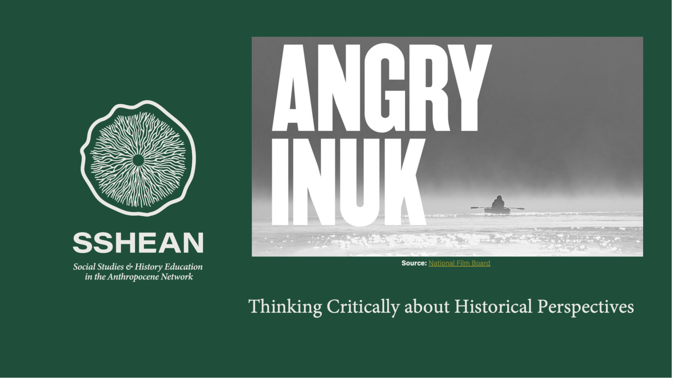 In this lesson, students learn about diverse perspectives on Inuit seal hunting and the sale of seal skin products in the past and the present. Through watching a documentary film and taking part in a series of activities with accompanying handouts, students use evidence to draw inferences about Inuit values and perspectives over time.
Eco-Anxiety and Teaching for Emotional Well-Being: A Primer
The emotional toll of encountering the truth about the climate crisis has been well documented in accounts of grief and anxiety. This primer outlines ways that teachers can increase awareness of eco-anxiety (in themselves and their students) as they discuss environmental change over time.

Discussing Eco-Anxiety with Primary/Junior Teachers
In this podcast, B.Ed. candidate Jason Lachapelle talks with Primary/Junior teachers Mikhaela Miller and Cayley Webber about the importance of teaching the difficult topic of the climate crisis, while also nurturing the hope that fuels age-appropriate climate action.

"Fresh Water": A Prompt for the Planet
This lesson introduces learners to an environment-themed song and includes a series of accompanying discussion questions and activities.

We hope you'll find these resources useful and look forward to connecting with you at the OHASSTA conference!