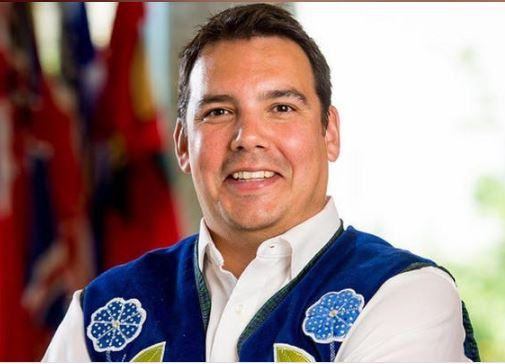 Here we are in March already! It has been a harsh start to the New Year for many in Southern and Western Ontario with record, or near record snow days. For those who love winter and outdoor activities it looks as though there will be great conditions for skiing, sledding and any number of outdoor activities over March Break. For those, like me, who are not fans of the snow, the days are getting longer and the sun seems to be shining more- spring is no doubt on the horizon. I have been approached about several upcoming events that might be of interest, including Facing History event at the Art Gallery of Ontario and CIVIX Democracy Bootcamp for the upcoming Student Vote Canada 2019 please read further for details.
As always, feel free to send me your ideas, activities, lessons, etc. for publication in the blog. We are particularly interested in how you are meeting the TRC Calls to Action and Global Competencies in your social science classrooms. The next deadline is April 12, 2019. zoe.a.flatman@gmail.com
Democracy Bootcamp: March 28-29
CIVIX, in collaboration with Elections Canada, is pleased to announce a special PD event for Ontario intermediate and secondary teachers to prepare for the Student Vote Canada 2019 program for the 2019 federal election.
Democracy Bootcamp will feature journalists, campaign strategists and acclaimed experts sharing their insights on politics and the upcoming election, as well as discussions about best practices for Student Vote. There will also be a special focus on the threat of mis- and disinformation, and tools for teaching information literacy skills in the digital age.
The event will take place in downtown Toronto on Thursday, March 28 (6:00-8:30 p.m., with reception to follow) and on Friday, March 29 (8:00 a.m.-3:00 p.m.).
To make it easy for teachers to attend, CIVIX will cover transportation (if outside the GTA), shared accommodation at the Hyatt Regency (with private accommodation available for a fee) and meals at the event. CIVIX will also be covering release time costs for those who need it.
Registration is available at: https://democracy-bootcamp-on-2019-secondary.eventbrite.ca/
There is a $50 registration fee which will go towards the opening night reception and other event costs.
Any questions about Democracy Bootcamp should be directed to the CIVIX team at bootcamp@civix.ca or by calling 1-866-488-8775.
Facing History: Decolonizing and Indigenizing our Institutions
A Conversation with Niigaanwewidam Sinclair and Wanda Nanibush
March 31st, 2019
2:00 – 5:00 PM
Art Gallery of Ontario
317 Dundas Street West, Toronto
The Oxford Dictionary defines colonization as "The action or process of settling among and establishing control over the Indigenous People of an area", and "The action of appropriating a place or domain for one's own use". Though Canada's colonization began over a century ago, its legacies continue to live on through its cultural and educational institutions.
Join Wanda Nanibush, co-curator of the newly transformed McLean Centre for Indigenous and Canadian Art at the Art Gallery of Ontario, for a conversation with Niigaanwewidam Sinclair, Assistant Professor at the University of Manitoba, as they explore their visions for – and challenges and successes in – confronting and disrupting colonial paradigms in their institutions. Come learn about what it takes to reshape the conversations around us, and foster spaces for true reconciliation.
This conference is presented by Facing History and Ourselves in collaboration with the Art Gallery of Ontario, and in partnership with Durham District School Board, Kawartha Pine Ridge District School Board, Peel District School Board, Toronto District School Board, Toronto Catholic District School Board and York Region District School Board. Generous funding for this event is provided in part by the Government of Canada.
2:00 – 3:30 PM Program, Jackman Hall
3:30 – 5:00 PM Educator Discussions*, Weston Family Learning Centre
This event is free. We kindly request that you RSVP: www.facinghistory.org/leading-decolonization-nanibush-sinclair.
*If you are a k-12 teacher, school or system administrator, you are invited to join the post-event conversations
Niigaanwewidam (Niigaan) Sinclair is Anishinaabe from Little Peguis, Manitoba and is an Associate Professor at the University of Manitoba. He is an award-winning writer, editor and activist who was named one of Monocle Magazine's "Canada's Top 20 Most Influential People" and one of the CBC Manitoba's "Top Forty Under Forty."
He is a regular commentator on Indigenous issues on CBC, CTV, and APTN, and his written work can be found in the pages of newspapers like the Winnipeg Free Press, The Guardian and online with CBC and CBC books: Canada Writes. Niigaan is a highly sought speaker and facilitator across Canada and internationally with diverse audiences.
Wanda Nanibush
Wanda Nanibush is an Anishinaabe-kwe curator, image and word warrior, and community organizer from Beausoleil First Nation, located in Southern Ontario. Nanibush has a Master's degree in visual studies from the University of Toronto. Over the past two decades, Nanibush has served in a wide range of capacities from programmer and festival coordinator to Aboriginal arts officer and executive director. During that time, she worked with organizations such as ImagineNATIVE, LIFT, Optic Nerve Film Festival, Reframe Film Festival, the Ontario Arts Council, Aboriginal Curatorial Collective, and the Association for Native Development in the Performing & Visual Arts (ANDPVA). Her curatorial credits include the exhibitions Toronto: Tributes + Tributaries, 1971-1989 and Rita Letendre: Fire & Light. Nanibush has published widely on the subject of Indigenous art as well as women's issues, and is currently at work on her first book, titled Violence No More: The Rise of Indigenous Women. Most recently, Wanda curated Gershon Iskowitz Prize-winning artist Rebecca Belmore's solo-exhibition titled, Rebecca Belmore: Facing the Monumental, which is currently touring.