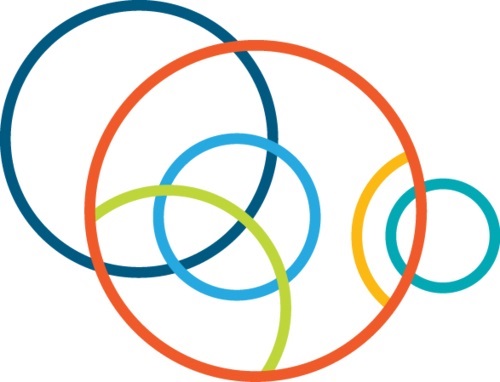 By Barbara Brown and Lina Han
Image from OISE: Diversity in Teaching: Intersectionality, https://wordpress.oise.utoronto.ca/diversityinteaching/intersectionality-resources/
Les pionniers sont venus d'Angleterre, d'Irelande, et d'Allemagne …
The pioneers came from England, Ireland, and Germany.
Thus it began: the daily morning recital in my third grade class, telling us a story about how pioneers came to Canada and settled on the land. I learned about a peaceful arrival and settlement. I didn't learn that they also bought, stole, separated, subverted…
I learned anatomy in grade six; I learned about the menstrual cycle. I didn't learn about how this function, seemingly restricted to the realm of biology, has a social dimension in perception of women, how it uniquely impacts homeless women…
Grade eight approached; I learned (something very unmemorable) about Martin Luther King Jr; something along the lines that he was a hero, beloved by America. I didn't learn that he was on the FBI watch list, called a terrorist, assassinated. I didn't learn about Viola Davis…
I learned that much of my education was centred around learning facts but not learning what to make of them. We were given information but not tools for examining and critically thinking about this information. And this information, too, was often one-dimensional. It reflected one reality in one aspect of life; everything seemed very clean-cut and organized.
But life is messy, and things spill over. The various isms and phobias we experience today (ageism, racism, sexism, classism, xenophobia, homophobia) are not relevant only in the areas of law and politics. They seep into how we imagine 'healthy' diets; they permeate how healthcare service is made available and delivered; they determine who is represented in the media and how they're portrayed; they envelop every facet of life, whether we recognize it or not.
And we usually don't.
Each of those things I didn't learn, I didn't learn until university. Our initiative, Change the Box, thinks that is too late. The crux of this initiative is about making space. It is inevitable that with only so many months to the school year and so many important lessons to convey, certain topics and stories will be left behind – left for another class or for students to learn themselves. We recognize the practical necessity of this. However, there is enough space to welcome more diverse stories and experiences into our classrooms. What we aspire to do is to help teachers carve out these spaces:
space for students to learn more nuanced stories about Canadian life and history and how people experience that differently; space for difficult but respectful conversations.
Change the Box is a two-week intensive class integrated into existing school courses, working closely with teachers to draft a series of lesson plans that would fulfil our initiative objectives while meeting the curriculum and content standards set by the Ontario Ministry of Education.
The first aspect of this project is lecture-based: teaching students about the course material from an intersectional perspective, leveraging contrasting, marginalized, and disregarded voices to stimulate students' critical thinking about the impacts and implications of their subject material.
Our focus is to introduce lessons that present positive contributions and representations of these voices, the barriers and disadvantages they've faced, and to also consider more broadly how different groups move through the world.
The second aspect emphasizes hands-on learning through a project component, by requiring students to organize and complete an initiative that serves their school or local community and that speaks to the subject matter covered. Facilitators will act as resource hubs and mentors to students in this aspect of the project, supporting them and directing them to resources to make their projects a success. Students will alternatively have the option to volunteer with an existing community organization or social enterprise. The vision for this component is to encourage students to contribute to their communities in ways that they feel are meaningful and to give them true ownership over creating change in their community.
Our name, 'Change the Box,' is a re-work of the popular phrase used in education: think outside the box. We aspire to do more than simply think outside a pre-existing box, one centred on a single perspective. Thinking outside the box involves starting from this single perspective and simply moving beyond it. We want to change the box entirely. We want to transform what students think is the point of departure for seeing and understanding the world. We aim to do so by encouraging students to replace entirely the framework that our mind currently operates in with something that is more intersectional and critical. Through our initiative, we hope that students will create their own boxes, their own frames of reference for how they engage with, innovate, and apply the education that passes to them from their teachers.
School is a powerful institution: students spend a significant portion of their lives in the
classroom where they learn a wealth of information. However, this information doesn't stay written down in three-ringed binders and on Scantron tests. That information becomes the foundation upon which students build a house of beliefs, values, and behaviours. Change the Box will provide the tools to craft this house into one that is open, inclusive, welcoming, and safe.
Maybe one of our students will grow up to become a public servant as a policymaker. We hope that as they formulate and amend policy, they automatically and consistently consider the implications of law and policy on all demographics – not just the visible public groups.
Maybe they will be a software developer at a technology company. We hope that they will unpack their biases and seek out ways to develop applications, games, and services that are accessible and inclusive, and are not just tailored to groups that closely mirror the often monolithic identities of programmers behind the code.
Maybe they will pursue a career in medicine. We hope that they are cognizant of and account for how different ethnic groups experience, access, relate to food and medication when they diagnose patients.
Regardless of what and who they become, we hope that through Change the Box, they find new ways to learn, think, be, do, change, inspire.
It may be true that the pioneers came from England, Ireland, and Germany; but people living in Canada today come from so many more places and bring with them kaleidoscopic experiences and identities. We have such a rich repository to draw on and so many new and exciting things we can create and build upon: critical, respectful, and inclusive conversations, communities, careers.
They all begin in the classroom.
—
If you're interested in learning more, please reach out to linaSYhan@gmail.com .
Barbara Brown is a law student at Osgoode Hall Law School, where she volunteers at the Community Legal Aid Services Program and is an Associate Editor for the Osgoode Hall Law Journal. Barbara has previous experience in policy work at the federal level and in working with and teaching students at the University of Ottawa.
Lina Han is a first-generation immigrant from South Korea with a background in women's rights, food security, and North Korean human rights. A former Fulbright Killam Fellow and KCSF Scholar, Lina has over three years of work experience at the Permanent Mission to the OAS, the United Nations, the Embassy of Canada in Washington, D.C., the Parliament of Canada, Statistics Canada, and international NGOs.