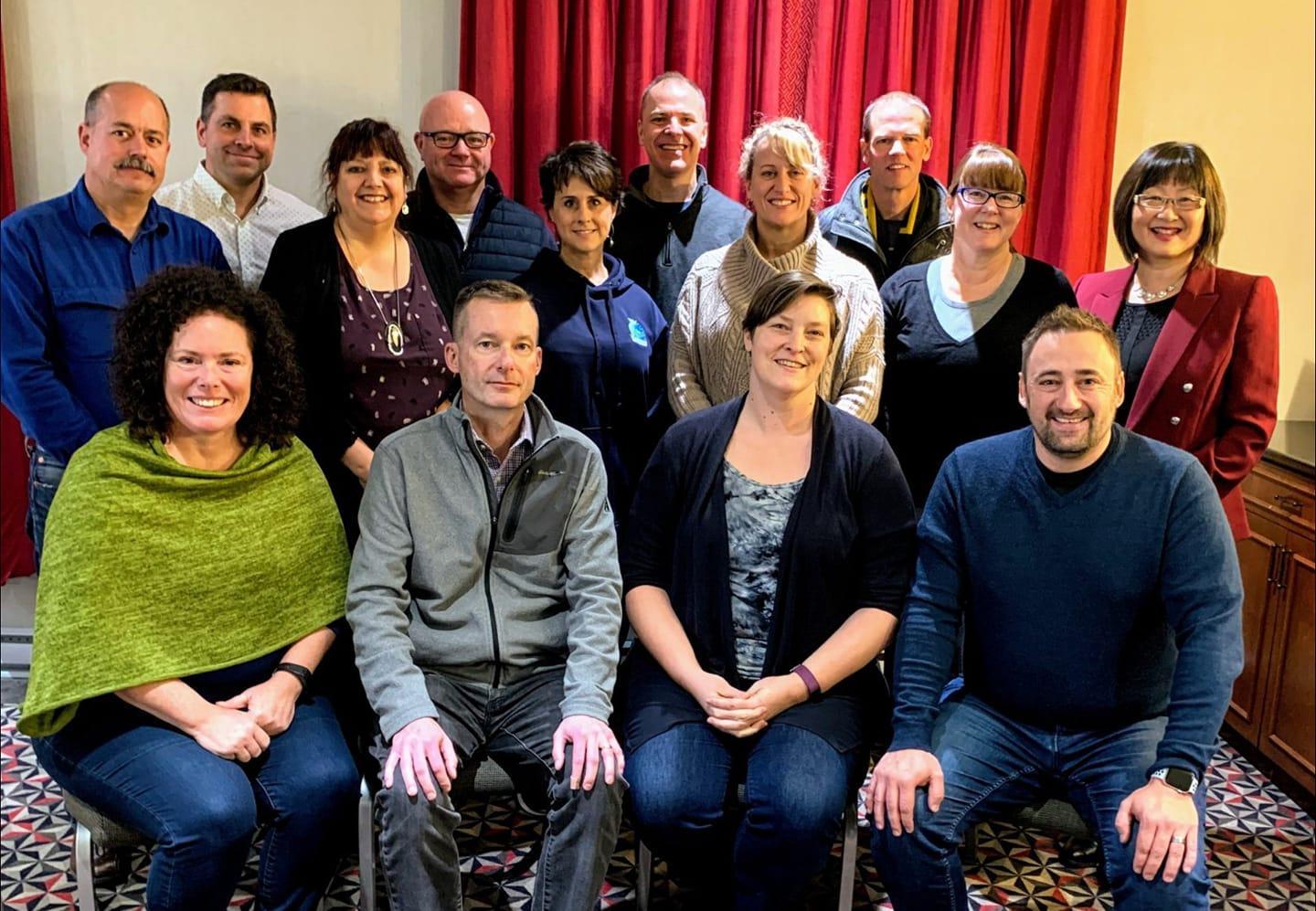 Thanks to those of you who were able to make it to our annual conference in November! I spoke to many members who hadn't been to the conference in years, and many others who were new to us. The workshops were enthusiastically reviewed by all I spoke to – thanks to all of the presenters who volunteered their time and energy to share your amazing work with us all! The exhibit hall was also well-populated, and I saw many full bags stuffed with resources heading back to schools. You participation in the conference means that we can continue to offer great subject-specific, teacher-led professional learning every year.
We tried out a new venue at McMaster University, thanks to the sponsorship of Dr. Sandra Lapointe and The Collaborative, an online platform that will help to connect you with post-secondary experts to support your students' inquiries. Contact me directly if you are interested in working with us on the pilot version of this innovative project in 2020.
The Korean Cultural Centre sponsored our annual print issue of Rapport and also connected the OHASSTA executive with Senator Yonah Martin, who is working on a number of projects to commemorate the 70th anniversary of the Korean War in Canada over the next three years. Stay tuned for your opportunity to participate!
Also thanks to Canada's History for sponsoring our keynote speaker: Cecil Foster. His words were inspiring for all of us, and his book, They Call me George, would make a great stocking stuffer for anyone on your list!
We're excited to announce that we'll be heading back to McMaster University next fall October 15th and 16th, so save the date and plan to bring a friend (or two!)
I attended a second meeting of the Social Studies Educators' Network of Canada (SSENC) in Gatineau courtesy of the Association for Canadian Studies. I am pleased to report that we have developed a financial plan, a partnerships process and a communications plan. We are not officially launching yet, but we are getting closer and we'll have more to share soon.
SSENC representatives also met with Senator Yonah Martin who was thrilled to be able to connect with social studies teachers' associations from across the country as she begins the planning for the Korean War Commemorations. We're excited to start working together on our first project as an organization.
Social Studies Educators' Network of Canada (SSENC) representatives and Senator Yonah Martin.
Standing: Jean-François Bertrand (AESHO), Kevin Foster (NBSSEN), Lise Proulx (AQEUS), Ian Coffin (PEISSTA), Wendy Driscoll (NSSSTA), John Tidswell (ATASSC), Maureen McNamara (NSSSTA), James Steeves (OESSTA), Leah Judd (BCSSTA), Senator Yonah Martin
Seated: Helen MacPhail (PEISSTA), Robert Jardine (SSS), Rachel Collishaw (OHASSTA), Kevin Lopuck (MSSTA)
The current contract negotiations and labour actions across all public education systems in Ontario are affecting all of us in various ways. I wish all of you strength and solidarity as we work together to keep our education system strong for our students and our future. I hope that OHASSTA can provide you with support and community to help your students learn. We'd love to hear your thoughts through our Twitter feed or Facebook page. Enjoy the latest blog posts and consider sharing your own experiences too!
Sincerely
Rachel