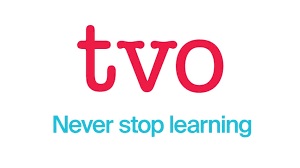 By Risa Gluskin
I admit I am very partial to TVO – I think we here in Ontario are lucky to have it. Here are six documentaries you can use to inspire yourself and your students. I am not one to show entire documentaries; I prefer a few relevant clips. Check out these docs and figure out how you can use them.
In France's version of ESL classes the students experience issues similar to Ontario's ELL students, including living away from their parents. I find it very touching, almost like turning a lense on ourselves. I wonder how newcomers to Canada would like the film?
SponsorLand: Welcome to Canada
Though this film is not new, I cry every time I see it. A group of sponsors in Prince Edward County welcomes a family from Syria. Their relationships grow as their knowledge of each other expands. This reminds me that newcomers aren't only arriving in big cities.
A Japanese prima ballerina returns to dancing after giving birth to her first child. Rarely do we see artists/athletes giving a full view of just how gruelling their work is. Very inspiring and full of grit and perseverance.
Africa and Britain: A Forgotten History
This series is a perfect companion for grade 12 world history. It touches on the many aspects of Britain's turbulent relationship with Africa, not just the slave trade. At each juncture a small historical plaque is put up to honour an element of forgotten history. For me, this makes the history come alive.
The extremely emotional journeys of young people caring for their family members with Alzheimer's. Again, the level of perseverance is astounding.
What is it like to live in a community housing neighbourhood slated for redevelopment? This documentary doesn't objectify the area as a problem. It sees it as a community of real people. The young people in this film express themselves through poetry and music.
Risa Gluskin is the editor of Rapport. She watches TVO a lot. If you have ideas for how to use these docs in class, please email her at risa@cabal.org