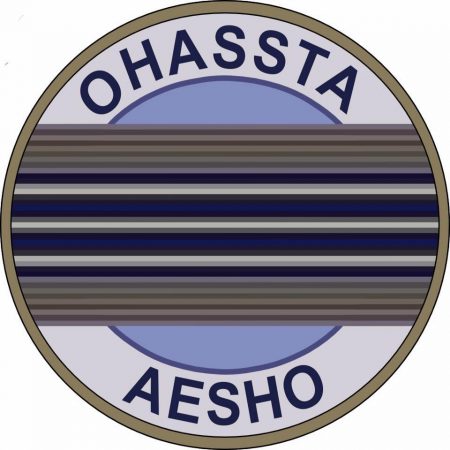 By Rachel Collishaw
Welcome back to another school year! I have already heard from many of our members who are excited to put their summer learning to work. I am also excited for all of the new relationships that you are going to build with your students and colleagues this year. If we support each other, we can better support our students' learning. I hope that OHASSTA can be a haven of support and learning for you in what promises to be a challenging school year ahead.
It's been a busy summer for OHASSTA! We started off with the Wilson Institute Retreat for Teachers in July at McMaster University. Thanks to Mike Clare and John Piper for putting this new event on and taking care of the details. There was a lot of food for thought about teaching and learning of history from both academic and practical perspectives. There was also a lot of time for great meals and conversations and relationship-building!
As your president, I have been continuing to work with The Collaborative, a not-for-profit organization that aims to connect teachers and post-secondary educators through an innovative online platform. The goal is to bring experts in the social sciences into your classroom to support your students' inquiry. The Collaborative is supporting our fall conference this year in so many ways, and you'll be able to find out more about how you can get involved in this emerging project at our conference November 1-2 at McMaster University.
I have also been elected president of a new organization – the Social Studies Educators' Network of Canada. We are still forming, but at present, we have teacher representatives from every association or network in every province and territory. We met to set our foundations in August and will be meeting again in November to figure out our budget, communications and partnerships plan. We have agreed on goals, which are: to advocate for social studies education across Canada, to facilitate networking and cooperation among social studies educators across Canada and to engage with public institutions, private interests, and non-government institutions in the development and implementation of policies and/or resources related to social studies education across Canada. As OHASSTA members, you are now also members of this new network which has the potential to connect all of us in new and valuable ways!
We are also partners with the Thinking Historically for Canada's Future project, run by Carla Peck at the University of Alberta. A groundbreaking collaboration between history education researchers across Canada to understand the landscape of history education in Canada. This project just received funding for seven years of research on everything from curriculum to teacher education programs to the classroom. As a partner organization, we will be inviting you to participate in some of this research through a national history teachers' survey and more.
Stay connected for more updates and I look forward to seeing you all in November!