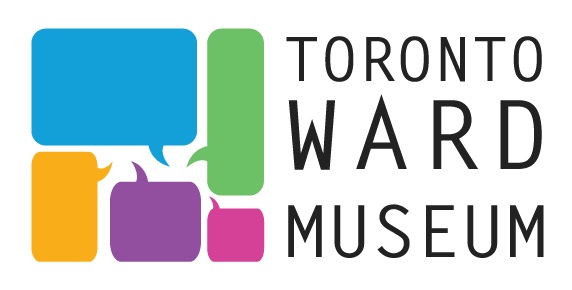 Risa Gluskin interviewed Donna Gabaccia.
Donna R Gabaccia is President and Chair of The Ward Museum Executive Board and Professor of History, University of Toronto. The Ward Museum examines the history of St. John's Ward, one of Toronto's oldest neighbourhoods, and describes itself as "a home for the stories of Toronto's immigrants, and an innovative hub for the discovery of the city's multicultural heritage."
You began your academic studies in sociology. When and why did you switch to history?
I was an undergraduate sociology major at Mount Holyoke College. My main interest was the history of European social theory. I also took a few courses in U.S. history and women's history. Because I was not at that time particularly attracted to mainstream, quantitative and empirical methodologies (which dominated U.S. sociology, I thought), I decided to switch to history. I had already become interested in the history of immigration while writing a paper on Italian immigrant women for my U.S. Women's History class.
How do you integrate student learning into museum work?
Since arriving in Toronto, I have tried to find ways to involve my undergraduate students in the work of the Toronto Ward Museum. In 2015 I developed a seminar for fourth year students called Digital History; students used digital tools to develop a website that interpreted the stories of 17 migrants to Toronto. Some students used oral history methods; some pursued archival research. We called their website "Pathways to Toronto." In early 2016, my students passed along their research materials to M.A. students in the seminar of Museum Studies Professor Irina Mihalche. They then developed the Toronto Ward Museum's first online exhibit, still called Pathways to Toronto. You can view it here: http://www.wardmuseum.ca/ Of the seventeen undergraduate students who participated in the course, two have pursued postgraduate studies in the Museum field. Professor Mihalche and I are repeating our sequence of classes this year; in this version of the sequence, students will interview immigrants who work with OCASI (Ontario Council of Agencies Serving Immigrants) (http://www.ocasi.org/ ) in providing settlement services to newly arrived immigrants and refugees. The students will again develop Pathway stories, but this time they'll also concentrate on the question of how new arrivals in Toronto find assistance as they seek work, schooling, housing and community. We suspect that experience motivates some of them to devote their work and professional lives to assisting others.
How did you come to be involved in The Ward Museum? How has your role evolved?
Before I moved to Toronto I directed the Immigration History Research Center at the University of Minnesota. That position allowed me to work as a consultant and collaborator with many local and national museums and historical societies and with many groups of public school teachers around the United States. (In my field of scholarship we call this kind of work "public history"–which means bringing our skills as researchers and interpreters of the past to broad, diverse, public audiences rather than limiting our work to the university campus.) When I arrived in Toronto in 2014 I was interested in finding ways to continue my public history work; I'm not accustomed to a life focused exclusively on research and classroom teaching. Luckily, I already knew many of the historians here in Toronto who also do public history; they soon connected me with Gracia Dyer Jalea, the Founding Executive Director of the Toronto Ward Museum. Given my interests in public history, immigration, and how museums work with historians to interpret the past and to connect historical to contemporary issues, it seemed like a perfect fit, and my involvement grew over the years. Initially, I worked to connect Gracia Dyer Jalea to colleagues at UTSC, so they could explore possible joint programming. One result was the "Dishing Up Toronto Program," developed with collaboration from Food Studies Scholars (http://www.wardmuseum.ca . Then, as the TWM began to attract grant support and a few gifts, I became President and Chair of the Board of Directors, a group that prepared mission and vision statements for the museum, appointed its first Executive Director and is now overseeing further institutional expansion and strategic planning. It's a bit wild because all members of the board come from very different sectors (law, finance, corporate, museums, academia, public service) and have very different skills sets!
On The Ward Museum's website it says: "The city needs a cultural institution that strengthens our understanding of immigration history through innovation in interpretation and public engagement." Why is this so important? How do you engage young people, in particular?
Immigrants have been important "makers" of Toronto for over a century and a half. The city we live in now is a product of their labours, dreams, and frustrations. Multiculturalism may have become public policy in Canada in the 1970s but immigrants and long-time Canadians had been finding ways to live and work together for much longer than that. This process of "making Toronto" and "making Canada" is still ongoing. It's become more complicated as the numbers and cultures of immigrants and refugees have grown. In a sprawling, busy city like Toronto it is easy to forget the past and to forget that "our Toronto" today is a product of the past. It's easy to forget that Torontonians–whether new arrivals or long-timer Canadians–are creating the future Toronto, the future Canada. Because the city is so sprawling and complex, it's easy for people of differing backgrounds to become isolated from each other. The Toronto Ward Museum sponsors programs that encourage people to tell their own stories to each other. The purpose is not so much to celebrate differences and different stories but to identify and learn from them through actively speaking and respectfully listening. We think it's vitally important that newcomers speak and be heard and that long-time Canadians have opportunities to speak directly with newer arrivals.
The team at the Ward Museum is very diverse. Though they don't all have a history background, how do you think history informs their work?
By no means everyone at the Ward Museum has a history background. But all of them see story-telling as a part of history and I believe also that all see the making of a just and egalitarian Toronto and Canada as a process of dialogue that unfolds over time–which is to say, historically. What is so exciting to me is that so many young people are involved in the TWM; they think about the future! And they represent the diversity of today's Toronto more than yesterday's. That's important if the TWM is going to respond effectively to community needs and find ways to develop innovative programming that appeals to people who might set foot in a traditional downtown museum.
How do you incorporate digital history into the teaching of undergraduate history students these days?
I've mentioned the Digital History seminar that helped to develop the Pathways exhibit for the Toronto Ward Museum. At UTSC, where I teach undergraduates, many of my colleagues also introduce digital tools and digital archives into classroom reading and writing assignments and semester projects because these tools and digital archives are changing the way historians do research and the way historians "speak" to the public through websites and online exhibits, not exclusively through books and scholarly articles. We have groups of undergraduates developing websites through collaborations with community groups such as community gardens and mapping immigrant run food businesses in Toronto. Almost all professional work now requires familiarity with a constantly changing array of digital tools and students today increasingly need to gain familiarity with these tools as part of their study of history.