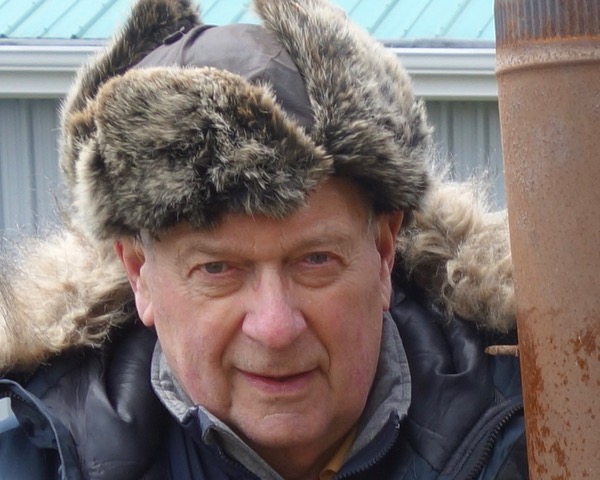 And now something to get you thinking about coming to Ottawa in November for the OHASSTA Conference!
GOOD EVENING TORONTO, HOW ARE YOU? DON'T YOU KNOW ME, I'M YOUR FAVOURITE SON.
By Alan Skeoch
Nov. 4, 2016
Let me take you for a train ride…to share something that deeply moved me. Perhaps you will have similar, albeit vicarious, feelings. By good fortune I was able to go to our history conference in Ottawa. "Do not drive, Alan, you could get killed." So I took the train…lots to think about sitting alone in a near empty railroad car… Alone, or near alone, legs stretched out … window as wide as a movie theatres…porter/chef/steward opened trip with "And what would you like to drink, sir?"
"Anything at all, you mean anything at all?"
"Yessir, what will it be?"
And so the trip began… A somewhat free drink and the music of steel wheels on steel rails bumping fishplate joiners would make anyone philosophical. Made me so. Made me think about Arlo Guthrie, Willy Nelson and Johnny Cash. Made me tap my foot and hum that wonderful song about the railroad.
"What song?, you ask…well, read on…
SETTING THE STAGE: GOODMAN AND GUTHRIE IN A CHICAGO BAR
Steve Goodman noticed Arlo Guthrie in a Chicago bar in 1972. Arlo Guthrie was a folk musician…Goodman was hardly known at all.
"Will you let me play a tune I wrote for you?", said Goodman in the Quiet Knight Bar.
"Maybe, if you buy me a beer."
"Sure…."
"But I will only listen as long as the glass of beer lasts."
And so was born "The City of New Orleans", one of the great songs of the almost vanishing passenger trains. Goodman described his train ride from Chicago to New Orleans as only a poet could.
LYRICS: SPIRIT OF NEW ORLEANS (Try to sing…hum…feel the words, or listen)
Riding on the City of New Orleans
Illinois Central Monday morning rail
Fifteen cars and fifteen restless riders
Three conductors and twenty-five sacks of mail
All along the southbound odyssey
The train pulls out at Kankakee
Rolls along past houses, farms and fields
Passin' trains that have no names
Freight yards full of old black men
And the graveyards of the rusted automobiles
Good morning America how are you?
Don't you know me I'm your native son
I'm the train they call The City of New Orleans
I'll be gone five hundred miles when the day is done
Dealin' cards with the old men in the club car
Penny a point ain't no one keepin' score
Won't you pass the paper bag that holds the bottle
Feel the wheels rumblin' 'neath the floor
And the sons of Pullman porters
And the sons of engineers
Ride their father's magic carpets made of steam
Mothers with their babes asleep
Are rockin' to the gentle beat
And the rhythm of the rails is all they dream
Good morning America how are you?
Don't you know me I'm your native son
I'm the train they call The City of New Orleans
I'll be gone five hundred miles when the day is done
Nighttime on The City of New Orleans
Changing cars in Memphis, Tennessee
Half way home, we'll be there by morning
Through the Mississippi darkness
Rolling down to the sea
And all the towns and people seem
To fade into a bad dream
And the steel rails still ain't heard the news
The conductor sings his song again
The passengers will please refrain
This train's got the disappearing railroad blues
Good night, America, how are you?
Don't you know me I'm your native son
I'm the train they call The City of New Orleans
I'll be gone five hundred miles when the day is done
NOW … put in a Canadian context on Nov. 4, 2016
GOOD EVENING TORONTO, HOW ARE YOU? DON'T YOU KNOW ME, I'M YOUR FAVOURITE SON.
I'M THE TRAIN THEY CALL THE 'SPIRIT OF TORONTO'. I'LL BE GONE FIVE HUNDRED MILES BEFORE DAY IS DONE.
A trip by train from Ottawa to Toronto
"All Aboard, Toronto bound with stops along the way".
We backed our way out of the Ottawa station then soon got up to speed…urban became suburban became swamps and skeletal forests…and then small towns and farms appeared…peppered here and there along the way. Each had a story I suppose.
The roads curve away from the eye like gossamer in a cloudy sky but there is something there…shining in the distance…a fragment of past lives…
"Good morning , Canada, how are you?
Don't you know me? I'm your native son."
A farm stead…ancient as the white pine logs that made the farm…or are they tamarack logs that hewn from the boggy forests that surround these farms north of Smiths Falls?
… roof of peeling slabs of tar based roofing where once there cedar shingles were split and lapped.
Ah, the Tamarack forests are yellowing, preparing for winter as if they were maples…
And the skeletons point high above to a buttermilk sky…
Hoagie Carmichael's lyrics come to mind. "Ole buttermilk sky, I'm a keeping my eye peeled on you." A love song from an age long before mine. A railway age for sure. Long before jet planes and super highways when these rails hummed with steel on steel and shone as bright as the moon on that buttermilk sky.
"Ten minute stop in Brockville…"
Look carefully at this picture for it says much about a train station that has changed little in terms of bricks and mortar but has changed much in terms of flesh and blood.
Mother and daughter either taking a break from an afternoon walk or waiting for a husband and son coming on the next train…
And in the far corner of the picture is a shadowy figure…chilling…
Just a shadowy time tunnel…that coat and hat and carpet bag could have been worn way back when this railroad was the apple of everyone's eye.
Even more disturbing…In case you did not know this, life does not treat all people equally. Some get a bad shake. Or maybe I am reading too much into this figure gazing at me through my moving window.
There is a story here…or is it just my imagination…Life does not seem to have been good for this fellow.
Outside where top soil allows the hardwood forests are ablaze in their annual splendour…a last burst before the winter winds rip the leaves away.
From the comfort of our railway car the land and life stories roll by…
Teetering …
Flotsom and jetsam of a railway age in decline…of spur lines no longer needed…fishplates and spikes piled and forgotten.
Settlers were assigned these lands. Many faced a bleak farming life for the soil is thin with bed rock barely inches below the surface. I think I remember the geologic term Frontenac Axis applied here. (You can check it out…I do not have time…riding the rails.)
Factories that made who knows what are now boarded up and clothed in goldenrod infested loading docks where manufactured goods were once produced. (Shades of Donald Trump and those rust belt families along those old railroad lines of America.)
Ah, the town of Brighton where memories are kept in hard goods form…machines of the railway age…and a real steam train that avoided the wrecking yard.
Memory, hold the door…flash! Mind the time, Alan, when you rode the last steam train north to Cochrane back in 1957…heading for a survey job at Hunta where one of the Boyd gang was born…heading north almost alone then joined by a young lady heading to Normetal, Quebec, after her Catholic boarding school closed down for the summer. Why would a family send a kid far away like that? Just a thought at the time. My parents would not do that…they liked having us around. Amazing how the music of the rails triggers memories…brain neurons retrieve the tiniest detail of life's journey aided and abetted by the syncopated music of the railway…
Four and a half hours with whistle stops along the way…then Hogtown comes into view…
From Via Rail to the Go Train in Toronto Union Station. There is a difference.
"Made it, Marjorie, meet you in Port Credit. The Go Train is packed with people most of whom are playing with their iPhones… no smiles… no buttermilk sky people here. Nobody looking out the window…notice that?"
Now, if you read this far, what are you going to do?
Punch up Spirit of New Orleans on your computer…
Pick a singer…Arlo Guthrie, Willy Nelson…or even Johnny Cash…
Their versions might give you goose bumps. Easy to do.
Marjorie even asked me to sing the chorus to her. Sort of a Johnny Cash version…more talk than melody…
Good morning America how are you?
Don't you know me I'm your native son
I'm the train they call The City of New Orleans
I'll be gone five hundred miles when the day is done.
Or maybe you are a 'Buttermilk Sky" kind of person…
Photos courtesy of Alan Skeoch