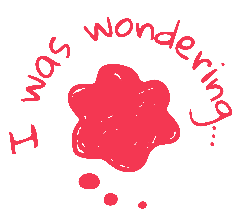 Here we are a decade into the 21st century, and the list of thinking skills that learners need to develop in order to thrive seems to be getting longer. These skills play into a student's academic success, but also their personal growth, and in the not-so-distant future, their careers. Critical thinking, inquiry, social-emotional learning, and other 21st century skills may be key to getting learners future-ready, but they're also some of the most challenging to teach, assess, and evaluate.
Enter P4C, or philosophy for kids! Philosophy is, admittedly, not part of the regular curriculum in Ontario schools, but with a little planning and practice, it can become part of the regular drumbeat of classroom activities. Practicing it with young learners is a straightforward and effective way to bolster thinking skills.
What is philosophy, anyway?
For anyone who has never given philosophy a try, it's basically the practice of asking big questions. The type of questions covered by philosophy are often of the "why" variety, and they're the type of questions that don't' have only one answer. Philosophy leads us to ask questions about ourselves, our relationships with other humans, the nature of reality, right and wrong, truth and knowledge, beauty and, much more. Philosophy is also a way of thinking and runs on a set of rules for being rational.
Why do philosophy with young leaners?
The biggest, and perhaps most important reason to do philosophy with children is that it's something they're doing anyway (just ask their parents). Children are naturally curious, unafraid to ask complicated questions, and can be surprisingly open to new and interesting points of view. In taking a philosophical approach to classroom learning, we're really meeting them where they already live. Philosophy applies to virtually any subject area, and it's a lot of fun.
What's more, philosophy provides a direct line to developing skills like critical thinking, communication, inquiry, active listening, social and emotional learning, as well as a variety of different literacies. It helps to build an environment in which diverse viewpoints are welcome, and it can facilitate a higher level of trust between learner and educator. It's empowering to a child to know that their thoughts matter, but philosophy also asks them to slow down, think about things carefully, and explain themselves clearly.
What does it mean to bring it into the classroom?
Philosophy doesn't need to be subject area unto itself, and it doesn't even need to be called philosophy. Big questions can be worked into any part of the curriculum, and can be presented through stories, games, art projects, science experiments, music, and even sports.
In order to adapt philosophy to a classroom setting, and to get the most of discussions, there does need to be a little preparation and introduction. For example, teachers need to choose a strategy to ensure that students speak one at a time, such as a talking stick. It also must be clear that while saying "I don't know" is perfectly acceptable (and a great start), "just because" and "because I said so" are to be avoided. Classes also have to avoid the temptation to try to "win" a discussion, and to stick to the goal of sharing and discovering ideas together.
With a little practice and patience, philosophical thinking can become part of the regular rhythm of a classroom. You and your students will be able to pose questions, explore them together, and produce assessment and evaluation pieces that demonstrate that they've employed thinking skills.
What kinds of resources are available to help?
The idea of bringing philosophy into the classroom is new to many educators, but it's actually a decades-old idea. There are a number of resources available for learners, their teachers, and their parents. There are P4C organizations worldwide, many of which have built community outreach programs. There are also resource websites, YouTube channels, books, games, and even apps to help.
How about a contest?
In the spirit of getting more little thinkers into philosophical conversations, the "I Was Wondering" contest was launched by Red T Media this fall. This contest is based on a series of videos that feature a child-interviewer posing big questions to some very interesting adults in a variety of fields, and is intended to model what a philosophical conversation with a child looks like. Interviewees include an Olympic gold medalist, the longest serving mayor in Ontario, a scientist, a female deputy fire chief, a fashion designer, and a human rights activist. Still to come are interviews with a best-selling children's writer, an eco-warrior, and an explorer.
The contest challenges classes, community organizations, and extracurricular groups to create their own video, podcast, poster or booklet that shows they've engaged in philosophical conversation themselves.
It's free to enter, is open to entries until January 31, 2020, and prizes include innovative STEAM educational products that promote inclusion, storytelling, and social-emotional learning.
Teachers can enter by clicking here
and are also welcome to explore other free classroom resources here
Amy Leask is founder of Red T Media (RedTKids.com) and co-founder of Enable Education (EnableEducation.com). She's an educator, an award-winning author, and a children's interactive media producer.