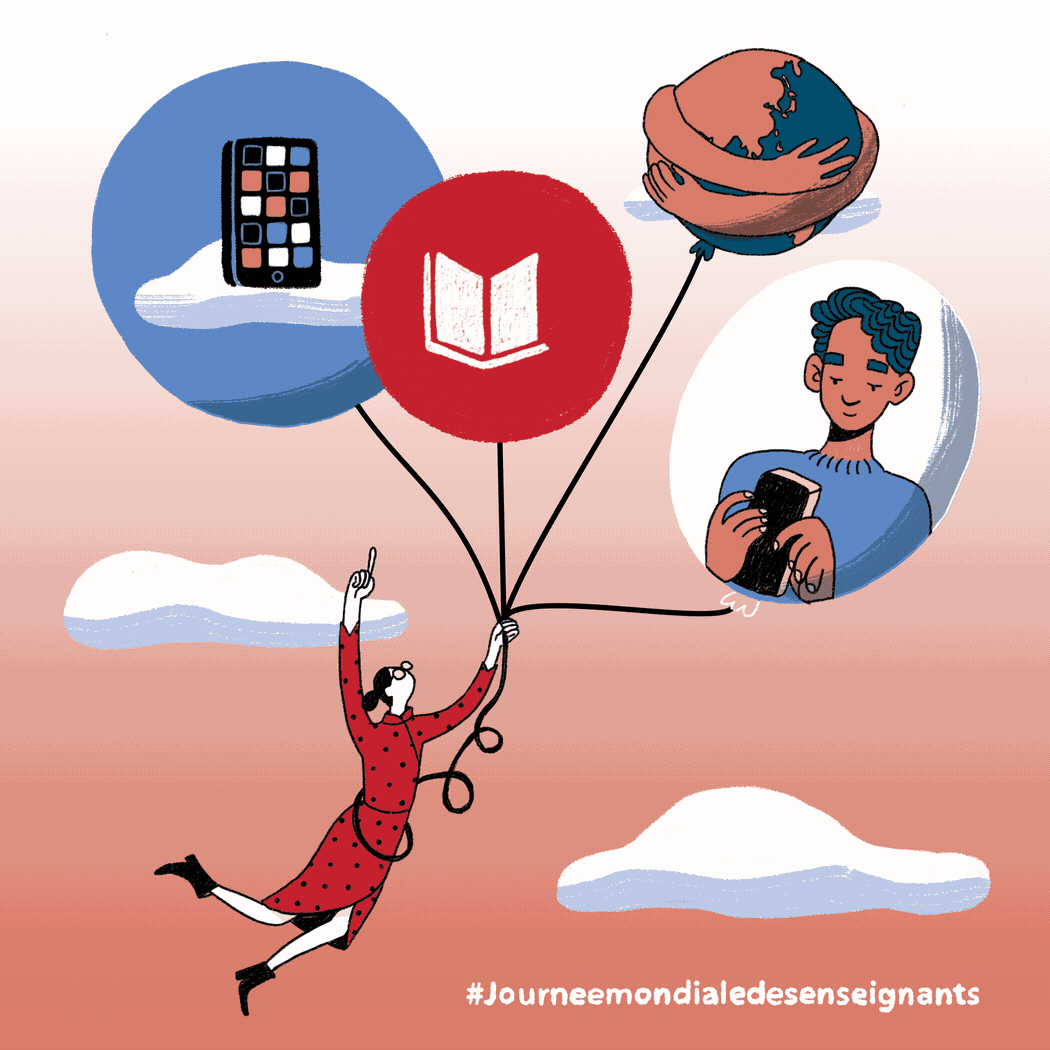 In 2020, World Teachers' Day will celebrate teachers with the theme "Teachers: Leading in crisis, reimagining the future". The day provides the occasion to celebrate the teaching profession worldwide, take stock of achievements, and draw attention to the voices of teachers, who are at the heart of efforts to attain the global education target of leaving no one behind.
The COVID-19 pandemic has significantly added to the challenges faced by already over-extended education systems throughout the world. It is no exaggeration to say that the world is at a crossroads and, now more than ever, we must work with teachers to protect the right to education and guide it into the unfolding landscape brought about by the pandemic.
The issue of teacher leadership in relation to crisis responses is not just timely, but critical in terms of the contributions teachers have made to provide remote learning, support vulnerable populations, re-open schools, and ensure that learning gaps have been mitigated. The discussions surrounding WTD will also address the role of teachers in building resilience and shaping the future of education and the teaching profession.
L'édition 2020 aura pour thème « Enseignants : leaders en temps de crise et façonneurs d'avenir ». Cette journée sera l'occasion de mettre la profession enseignante à l'honneur dans le monde entier, de faire le point des progrès accomplis et d'appeler l'attention sur la voix des enseignants, qui sont au centre des efforts déployés pour atteindre la cible mondiale de l'éducation : ne laisser personne de côté.
La pandémie de COVID-19 a considérablement accru les défis qui se posent partout dans le monde à des systèmes éducatifs déjà saturés. Il n'est pas exagéré d'affirmer que le monde se trouve à un carrefour et que nous devons, aujourd'hui plus que jamais, travailler avec les enseignants pour protéger le droit à l'éducation et le faire appliquer dans le nouveau contexte créé par la pandémie.
Le leadership des enseignants dans le cadre des réponses aux crises n'est pas seulement un sujet d'actualité, il est essentiel dans la mesure où ces derniers ont contribué à assurer l'enseignement à distance, à venir en aide aux groupes vulnérables, à rouvrir les établissements scolaires et à atténuer les lacunes en matière d'apprentissage. Les discussions qui se tiendront à l'occasion de la Journée mondiale des enseignants aborderont également le rôle du personnel enseignant dans le renforcement de la résilience et dans le façonnement de l'avenir de l'éducation et du métier d'enseignant.
https://en.unesco.org/commemorations/worldteachersday
Gender in Teaching: A key Dimension in Inclusion
Thank you teachers for all you do!