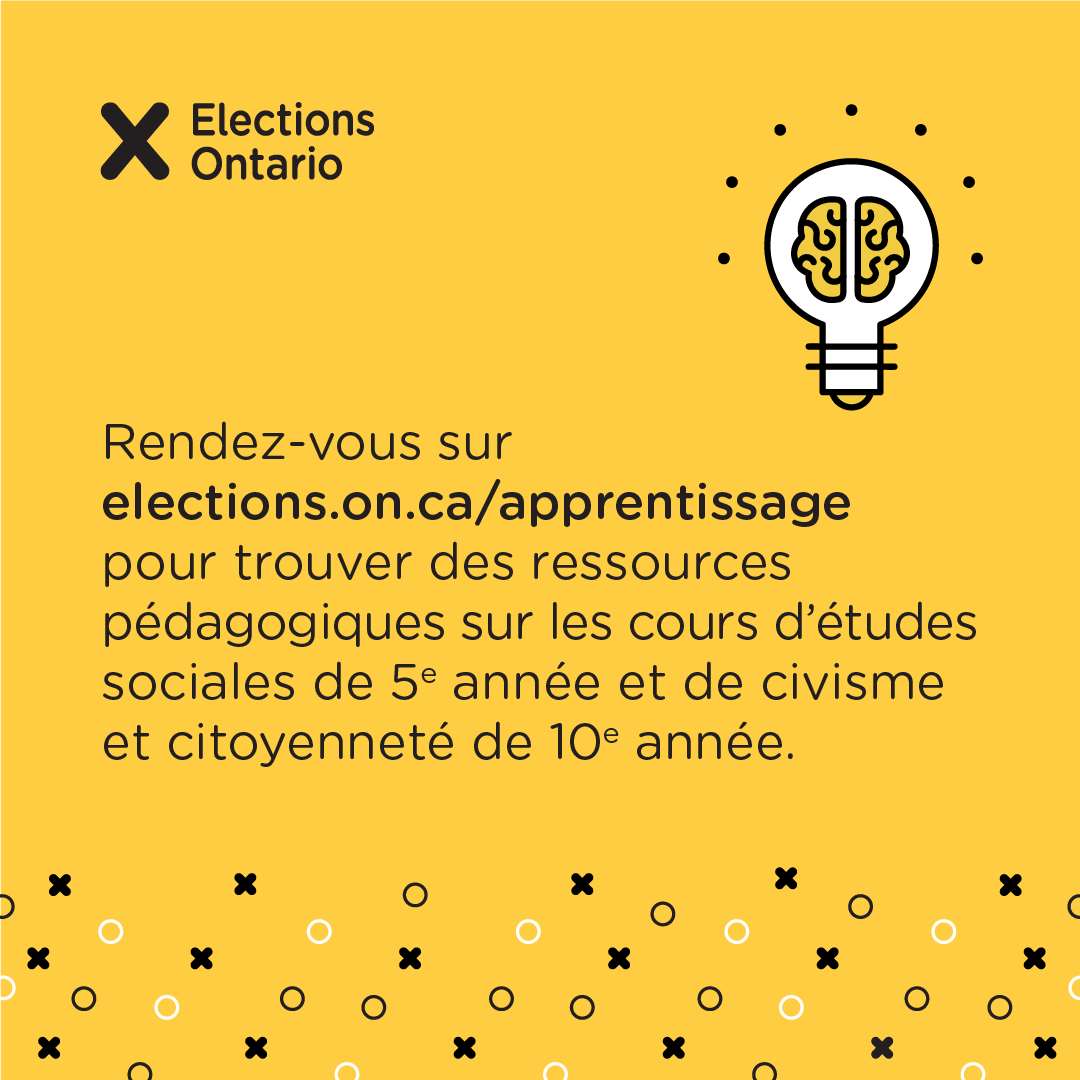 After receiving valuable input from teachers across the province regarding what educators look for in civic educational resources, Elections Ontario created a series of lessons that are aligned with the 2018 Grade 5 Social Studies and 2022 Grade 10 Civics and Citizenship curricula.
These asynchronous lessons can be taught in whichever order an educator chooses, all while providing students with the best learning experience.
The new curricula are revised educational resources developed in support of educators, comprising ready-to-teach lessons that include answer keys, sample student work, templates, and assessment tools.
Updated curriculum resources are available in both print and digital formats and can also be downloaded from the Elections Ontario website. Hard copies can be requested by completing a Resource Order Form.
We understand how beneficial it is for young people to cultivate civic engagement. These new educational resources will prepare students to become informed voters and active citizens, providing them with a greater understanding of the value of democratic participation.