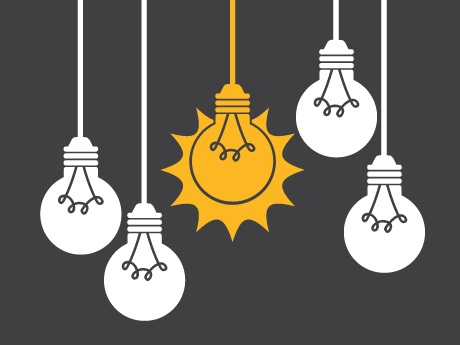 By Risa Gluskin
Last year, I was incredibly lucky to have had the best grade 12 world history class I've ever taught in my 20-year career. This also coincided with a major curriculum shift. Luckily for me, I was able to incorporate the lessons from the CHY4U e learning course that I had a small hand in designing. That course is mainly document-based and focused on an inquiry mode.
This year, my second year using the new grade 12 lessons, I find myself with a somewhat more challenging class. This difference is really giving me the space to reflect on how I am approaching the document-based inquiry course. I thought writing about my experiences (both good and bad) might be helpful for others as they try new things – and helpful for me too as I reflect.
In a document-based course my motto is "shut up." I don't need to speak nearly as much as in a traditional teacher-centred class. I'll be honest; that is hard for me because I've traditionally been such a CONTEXT freak! I love to layer on information about underlying/background information. I was pretty good at tying this background into the documents I've always used. However, the difference now is that I have to let go of a lot of the context. The trick is knowing where and when it is absolutely necessary.
The first semester of teaching the new course, I used some documents I was unfamiliar with. Sometimes I didn't know if they would make sense to the students without context. For instance, in the lesson on the Rwandan genocide I realized (one day late) that the primary source documents could not stand on their own without some history. That night I searched my files and found a historical timeline leading up to genocide I had created years ago for the HSP course and turned it into a quick little context lesson. To make it fit in, I made it into a "check for understanding" rather than a context lesson; to do this I inserted a column where the students could jot down the concepts that related to the historical point – globalization, decolonization, racism, etc. The students LOVED this and for sure it helped them understand where the previous day's document was coming from.
On the other hand, there are times when little context is needed and I use a document as a mind's on that really gets students' attention. My favourite example would be the "Decree on Shaving" by Peter the Great. In a lesson on cultural exchanges, I had the students read a few excerpts from the edict and formulate their key questions about it – what did they wonder about? Then I asked them to use their phones to look up the importance of beards in Russian Orthodox religion. Wam, bam: a little context on absolutism in Russia and they were set. No long drawn out lessons on the background and they really enjoyed this seemingly curious document.
1698: beard tax prompts satire (source)
There have been many times when I wish things had worked as above. Unfortunately, I have a bad habit of worrying about context and this makes me delay getting into the document (always the most engaging part of the lesson – let's be honest.) Last week, I spent too much time preparing the groundwork before the students got to read excerpts from Luther's "95 Theses". Why do I do that? I know it's helpful to provide some vocabulary so the kids can actually make sense of the document (indulgences, salvation, etc.). Why can't I just let them read the document without much context and then we, together, figure out what it actually means? I like this approach but I just can't seem to do it all the time. That's not a sin, I recognize, but I want to be able to do it more.
I should stop looking for excuses: this class is weaker; it's Friday and they're checked out; it's afternoon and they're sleepy. I need to be more fearless and take more risks. I can only learn if I try.
Stay with me as I reflect on my (and my students') journey in upcoming blog posts.
Here is a link to a collection of my thoughts on how to approach the transition to inquiry teaching. There is a PPT at the bottom of this post from my personal and school blog.
Risa Gluskin is the editor of Rapport. She teaches history and student success at York Mills Collegiate Institute in Toronto District School Board.