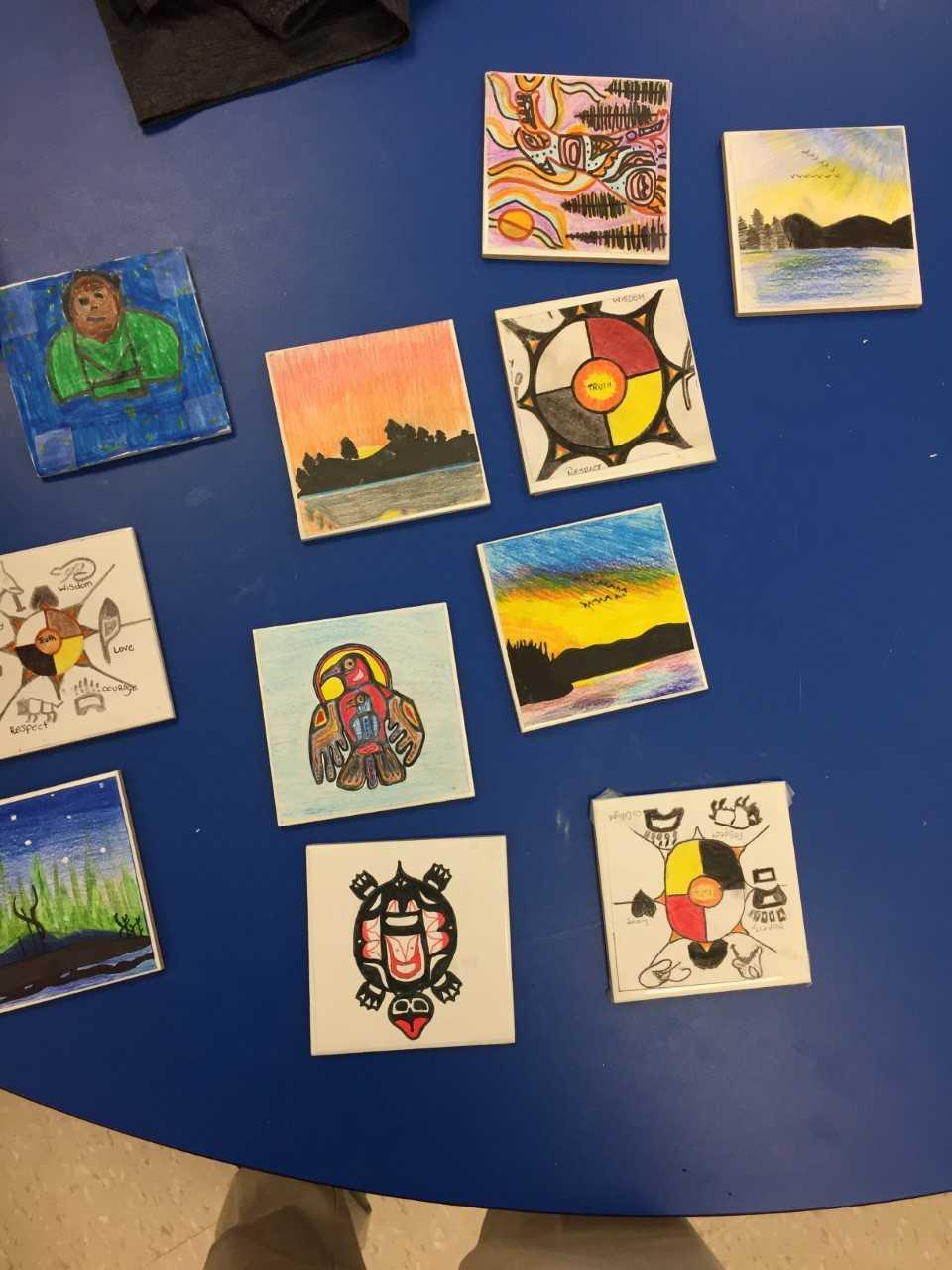 By: Tammy Denomme
On Sunday, March 17, 2019, the Junos are coming to London, Ontario. Who knew that the arrival of this important Canadian music event would somehow connect to London's schools? In November, London's Juno committee asked for a meeting with the Indigenous Education teams at the London District Catholic School Board and the Thames Valley District School Board. They explained that the committee had been "inspired by Gord Downie's call to 'do something'…in an effort to furthering Indigenous education and truth and reconciliation within the region." Juno Host Committee Chair Chris Campbell explained: "As the hosts of such a significant national event, we have a responsibility and an opportunity to not only build on the national conversation happening within the music community, but to take action. Our hope is that other school boards and other cities alike will continue to further these efforts and empower youth, all while keeping Chanie's story and memory alive."
The Committee introduced the Boards to the Gord Downie & Chanie Wenjack Fund (DWF). Many Canadians will remember how Gord Downie used the last years of his life to raise awareness among Canadians of the story of residential schools in Canada. He partnered with the Wenjack family to "continue the conversation that began with Chanie Wenjack's residential school story and to aid our collective reconciliation journey through awareness, education, and action."
For the London District Catholic School Board, this meant that our elementary schools committed to becoming Legacy Schools. We went on a six-week journey that included the following:
Teachers would teach their students the story of residential schools in Canada.
Teachers would read The Secret Path to their class or play the video of the graphic book with Gord Downie's ten original songs.
Teachers were encouraged to use the resources provided on the downiewenjack.ca site to use The Secret Path as a teaching tool in their classroom.
Classes would then commit to "Do Something" about what they had learned. Their actions would be called ReconciliACTIONs.
Once the ReconciliACTIONs were done, students would decorate tiles (over 2000 distributed within the LDCSB and the TVDSB) with images showing what they had done.
These tiles will be collected by the school boards, sent to the Juno Committee, and then displayed by March 17 at two Juno venues: Budweiser Gardens and the Wolf Performance Hall at the London Public Library.
The tiles would form a "second secret path"—only this time the path would lead to hope and reconciliation, not to tragedy as it did with Chanie.
Teachers within the London District Catholic School Board are getting very creative with their ReconciliACTIONs. Teacher Alexandra Galizia at Jean Vanier elementary is using the Bannock Challenge suggested on the #NEXT150challenge website. Matthew Hilton at Ste Marguerite D'Youville's students were inspired by Melanie Florence's book Stolen Words to learn some Oneida language words from one of London's local nations: Oneida Nation of the Thames. Their lesson will be delivered by Mr. Ray John Jr, the LDCSB's cultural advisor and a member of the Oneida Nation of the Thames. Monsignor Morrison's teachers Courtney Roy-Kauffman, Tony Circelli, and Hailey Taylor-Baptiste are collecting unused art therapy supplies for Northern Ontario Indigenous communities. St George teacher Brendan Heffernan is working with Sir Arthur Carty teacher Trish Hurley to help students write letters to the Minister of Indigenous Affairs. Nathan Stout's students at St. Paul are working on creating a plaque with the LDCSB's land acknowledgement for permanent display in the school. In all, 36 of the LDCSB's elementary schools have become Legacy Schools doing acts of ReconciliACTION this year.
Friday, February 8 was a particularly big day for London as Gord Downie's brothers Pat and Mike Downie along with Secret Path musicians Kevin Drew and Kevin Hearn visited London to support and celebrate the city's commitment to the Downie Wenjack fund. The day was packed. It started at Central Public School in Woodstock, then proceeded to Antler River elementary school at Chippewas of the Thames First Nation, then finished at Holy Rosary elementary school. At each site, students shared their learning, musicians shared their music, and the Downie brothers expressed their joy at seeing their brother's dream being fulfilled. Local news outlets CBC London Morning, CTV News London and Global News all did stories on the big day.
Teaching about residential schools is not new for elementary teachers within London and area schools, but the experience of participating in a board-wide and city-wide event on a common timeline in conjunction with the Junos has made fulfilling TRC Call to Action 63.1 extra meaningful this year.
Tammy is an Indigenous Education Lead with the London District Catholic School Board.