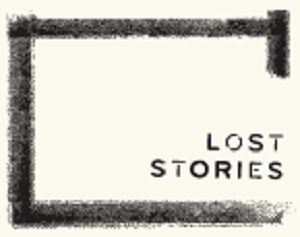 By Scott Pollock
I recently had the opportunity to interview Concordia University's Ronald Rudin. Our conversation, reproduced below, focused on Dr. Rudin's "Lost Stories" project. This innovative approach to public history, which many readers will likely find to be intrinsically interesting, also has a great deal of "teaching potential." OHASSTA members are encouraged to check out the Lost Stories website and its teaching materials.
SP: Tell us a bit about your work (e.g., where you work, what kind of research you do).
RR: I am a history professor at Concordia University, where I am actively involved with our Centre for Oral History and Digital Storytelling. I am a Canadian historian, with a particular interest in Atlantic Canada, but when people ask me what I do, I always tell them that I am a public historian.
Public historians study how the past was presented to the larger public in previous times, and try to create tools — in our own time — for bringing stories about the past to an audience beyond the university. In my own case, this has meant that in addition to writing books that are read mostly by other historians, I have also produced seven documentary films, and have created several multimedia websites that are designed to bring stories about the past to a larger audience.
SP: What is "The Lost Stories" project about?
RR: In the Lost Stories Project, we seek out little known stories about the Canadian past and transform them into inexpensive, site-specific works of public art. We document this process by way of short films. Along the way, forgotten moments from Canadian history are brought to light, and we give viewers an opportunity to see the choices that have to be made when a story is turned into a physical object.
SP: Where did the idea for the project come from? What are you hoping the project will accomplish?
RR: I have long had an interest in the tools that are used to tell stories about the past, such as commemorative events and physical markers — monuments, sculptures, murals, and the like. My research allowed me to see the choices that were made when events were organized or markers constructed: What story should be told; and how best to tell it? These choices have become particularly evident in the controversy in the United States over monuments to Confederate heroes. Those monuments, in a way, were less about Confederate leaders, and more about the choices of the people who built them.
I was looking for an engaging way to show this process to the public, and so imagined this project that would allow us to tell little-known stories about the Canadian past — giving voice to people whose stories have often been ignored, and –at the same time — show an artist puzzling over how to tell that story. This is why the documentary films are crucial as they provide an opportunity to tell both the stories about the past and the stories of the artists making their choices. And, of course, the filmmakers are making choices as well. In the end, it is important to recognize that there is always a process of selection when we tell stories about the past. When we view a monument, it looks solid — as if it couldn't possibly tell any other story or take any other shape. But, in fact, there are always choices being made. So the project is designed to make us think about these questions.
SP: What stories are currently available?
RR: The project began in 2012 with a pilot episode made possible by support from the Pierre Elliott Trudeau Foundation. For the pilot, we restricted our call to the public for their stories to the Montreal area, since the project is based at Concordia University where I teach. We received roughly forty stories, but the one that drew us in was about Thomas Widd, a deaf man in late nineteenth-century Montreal who founded the city's first school for the deaf. The school that he founded was able to expand thanks to funding from Montreal businessman, Joseph Mackay, and so the school came to be known as the Mackay School. Widd's voice had, in a sense, been silenced, a development that is particularly striking since he was deaf.
Since then, we received support from the Government of Canada's Canada 150 Fund for Signature Events that has allowed us to recently complete four new stories, from the various parts of the country. These stories came to us following a call to all Canadians that resulted in over 150 stories coming our way. I have briefly described them here, going from east to west.
Our story from Atlantic Canada focuses on individuals with leprosy in the mid-nineteenth century who were confined to Sheldrake Island, on the New Brunswick's eastern coast. Most of the people confined there during the 1840s were Acadians, the French-speakers of Atlantic Canada, who had been forcibly removed once before, when they were deported a century earlier.
Our story from Ottawa is also about relocation. In this case, the story focuses on Inuit travellers from the North who found a home-away-from-home in Ottawa's Southway Inn. Located near the airport, the hotel became the focus for a community that needed to travel by air to Ottawa, mostly to receive medical services. Ottawa has the largest Inuit population outside the North, and the Southway played an important role in the life of the community.
The story from the Prairies focuses on the efforts of Yee Clun, a Regina restaurant owner to fight against Saskatchewan's White Women's Labour Law in the 1920s. The law prevented Chinese-Canadian businessmen from hiring white women as employees unless they received a special license from the municipal government. But when Regina refused, he challenged the ruling in a higher court — and won. We were immediately drawn to the impact of this law which discriminated against both the Chinese-Canadian business owners (viewed as potential predators) and the white women employees (viewed as needing protection).
Finally, our story from British Columbia focuses on the kidnapping during the Fraser River gold rush of the 1850s of boys who belonged to the Stó:lō First Nation. American miners took a number of these boys back home with them. In one particular case, we know that the boy was "adopted" by the family and was buried in California in a grave that bears the name of his kidnapper. This story reminds us that the current concern about missing and murdered Indigenous women and girls is only the most recent evidence of vulnerability among Indigenous youth.
SP: What has been the most rewarding, interesting, or surprising part of the project?
RR: It has been incredibly rewarding to play a part in a project that has shed light on stories that would otherwise be known by only those within the communities that brought them to us. Working with those communities has been an incredible experience. Along the way, I learned about aspects of Canadian history that I had not known. And I am pleased that there are now both pieces of public art and documentary films that will allow these stories to be known by future generations of Canadians.
SP: Are there resources available for teachers? What do these materials look like? What do they try to accomplish?
RR: At the same time that we are launching on our website four new films connected with our Canada 150 stories, we are also launching a new section of our website called "Teaching Lost Stories" that you created in collaboration with Ruth Sandwell, a professor at OISE. These resources are designed to lead students through a series of exercises in which they come to recognize that studying history involves making choices — and this brings back to the central idea behind Lost Stories, to make those choices visible.
Building on our pilot episode about Thomas Widd, students are encouraged to think about why this story had been lost to all but a small number of people in Montreal's deaf community, along the way weighing various pieces of evidence that we have made available. In the process, students will learn more about this community, and will be challenged to think of ways that they might tell Widd's story in a manner different from the one selected by artist, Lalie Douglas, who is depicted creating public art in our documentary film. Students will also be encouraged to think about commemorative markers such as monuments — public art that they can find in their own neighbourhoods — and to reflect on the stories they tell, and why they have been constructed.
At a time when we are reconsidering whether individuals from the past such as John A. Macdonald deserve to be honoured through monuments, it is important for students to understand how telling such stories in public space is not natural or inevitable. Rather, it requires that choices are made; and of course, we can reverse those choices if we are so inclined. In the end, Lost Stories is all about trying to make visible the choices that are made when we tell stories about the past.
SP: Will further teaching resources be created to accompany the four most recent lost stories?
RR: Some parts of the current "Teaching Lost Stories" resources are not directly tied to any one story, raising larger questions about how stories about the past are told in public space. But other parts of the resources that we are now launching deal directly with the Thomas Widd story, and use evidence connected with the history of the Deaf community. In the future, we hope to supplement the teaching the resources, so that the lessons can also be linked to our stories about leprosy among Acadians, Inuit travel from the North, discriminatory legislation in Saskatchewan, and the kidnapping of Indigenous boys. So more to follow.
Scott Pollock is a Teacher & Academic Innovation Lead at St. Mildred's-Lightbourn School, an independent school in Oakville. He has been a frequent presenter at OHASSTA conferences.