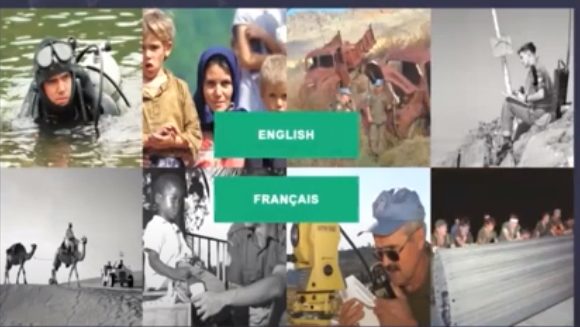 Looking for an educational resource to help meet your needs in teaching about Canada's military efforts in the post-war years? Veterans Affairs Canada's free "Canadian Armed Forces around the world" bilingual multimedia resource offers information on more than 230 CAF missions, from peacekeeping and humanitarian aid efforts, to the recent efforts in Afghanistan. This free USB resource features an engaging geographical and timeline-based interface. Participants in the virtual workshop will watch a video in English to navigate the resource and explore samples of historical content, videos, photogalleries, as well as classroom-ready lesson plans.
Following the video, a question and answer session will be in English, with the opportunity to also ask questions in French. We welcome participants' feedback to help guide VAC in developing future learning materials- especially in these uncertain times when flexibility is so important in delivering instruction.
Une vidéo de la présentation de la trousse est aussi disponible en français, sur demande. All interested workshop participants can receive a copy of this free USB resource.