Past Conferences
2019: Thinking Classrooms, Thinking Citizens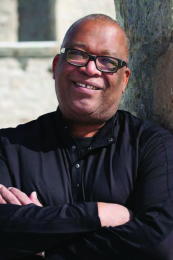 Cecil Foster
Cecil Foster, is a journalist, novelist and academic committed to telling stories about the human condition and the struggles by individuals for a better world. Born in Barbados, he moved to Toronto where his writing flourished. Foster is one of Canada's leading public intellectuals on issues of citizenship, culture, multiculturalism, politics, race, ethnicity and immigration.
He was a professor in the Department of Sociology and Anthropology at the University of Guelph and is currently the Associate Director of Canadian studies in the Department of Transnational Studies at the State University of New York at Buffalo. His most recent book is:
They Call Me George: The Untold Story of Black Train Porters and the Birth of Modern Canada.
2018: The Next 150
Keynote Speakers
Dr. Susan Dion
Dr. Susan Dion is a Potawatomi-Lenapé scholar who has been working in the field of education for more than thirty years. Associate Professor in the Faculty of Education at York University, she is Director of the Master of Education Urban Indigenous Cohort. Her research focuses on Indigenizing, Decolonizing and Realizing Indigenous Education, Urban Indigenous Education, Indigenous Student Well-being and Achievement.
Dr. Dion is currently principal investigator on a SSHRC Insight Grant titled nIshnabek de'bwe wIn // telling our truths, and is co-investigator on three SSHRC Partnership Grants. Dr. Dion works in collaboration with the Toronto District School Board Indigenous Education Centre and the Ontario Ministry of Education on research and program development. She is widely consulted by diverse community groups, workplaces, and institutions on developing methods for building more equitable, respectful relationships between Indigenous and Non-Indigenous people.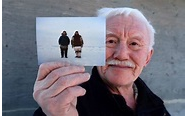 Piita Irniq
Piita Irniq is a Residential School Survivor, drum maker and Inukshuk builder, and Inuk politician from Lyon Inlet, Nunavut. He has served in government cabinets in the Northwest Territories and Nunavut, and as the Commissioner of Nunavut.
Along with Inuit leaders Jack Anawak and the late Marius Tungilik, he helped found the healing circle for the Survivors of Sir Joseph Bernier Federal Day School, which prompted an official apology from the Roman Catholic Bishop for the Hudson Bay Diocese. As an Inuk Elder, he is currently working with Corrections Canada to help Inuit prisoners held in Ontario jails reconnect with their culture and history. Piita Irniq has written columns about Inuit life for Nunavut News/North. For his columns written in 2006, the Ontario Community Newspapers Association awarded him the columnist of the year award in 2007. Irniq is also well known for his creation of inukshuks. His artwork was a highlight of the 2010 Olympic Winter Games in Vancouver. Irniq's work has also been displayed outside Canada, including in France, Argentina, Mongolia and the United States.
2017 Challenging the Past; Facing the Future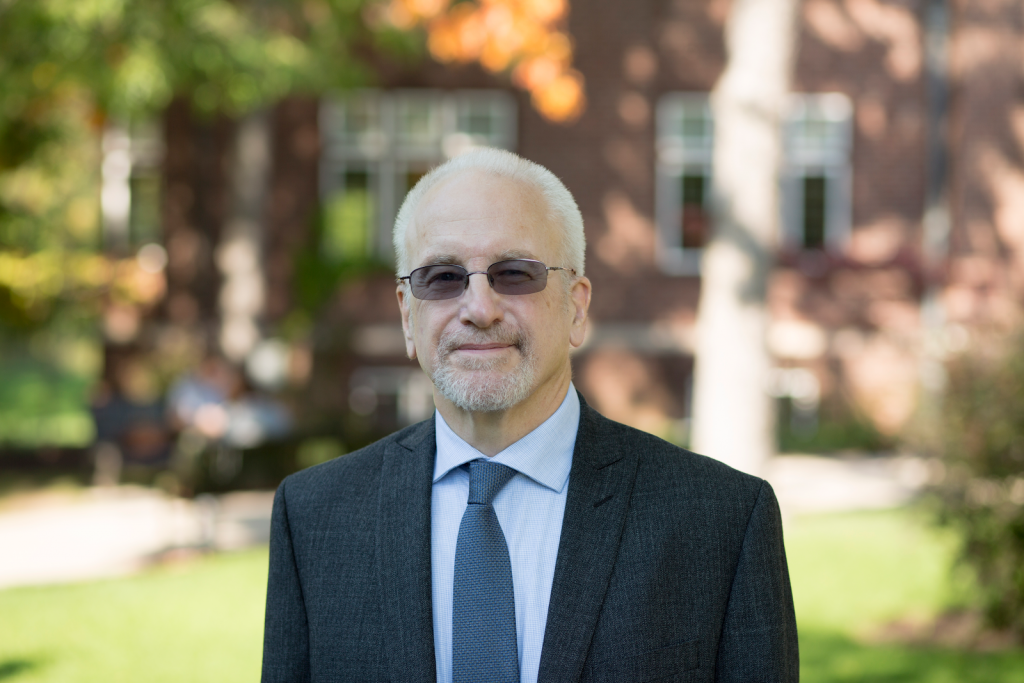 Ian McKay
Ian McKay is the R.L.Wilson Chair of Canadian History at McMaster University and director of the Wilson Institute. His most recent publications include The Vimy Trap: How We Learned to Stop Worrying and Love the Great War (Toronto: Between the Lines, 2016, with Jamie Swift). The Battle of Vimy Ridge has recently and often been hailed, from former Prime Minister Stephen Harper through to Pierre Berton, Don Cherry and the official Canadian handbook, as the birth of the Canadian nation. This view of the battle , according to historian Ruth Latta , brought Canadian soldiers together as a fighting unit and proved to them and to the world what they could achieve and she states this narrative holds that the heroes of World War I should be honoured for preserving Canada's democratic institutions, rights and freedoms. In the Vimy Trap Dr. McKay and partner Jamie Swift consider this narrative contentious and they challenge the national breast beating of "Vimyism" as the "big bang theory of Canadian nationhood. Vimy, they implore wasn't a determining battle of the Great War nor the decisive moment of the forging of the Canadian nation in a convincing fashion. Dr.McKay will bring a refreshing approach to our understanding of World War One, Canadian nation building and our approach to pedagogy in the 21st century.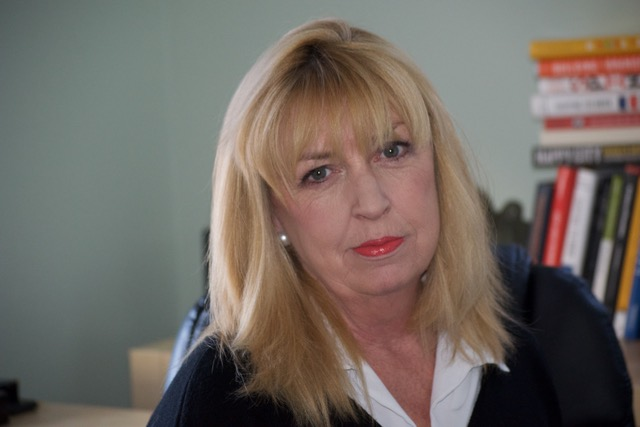 SUSAN DELACOURT
Susan Delacourt is the Toronto Star's senior writer in Ottawa and has covered federal politics for more than two decades as a reporter and bureau chief. One of Canada's most respected political journalists and authors, Susan Delacourt has 30 years' expertise covering such subjects as the Canadian Constitution, the Reform Party, and the evolution of political marketing in Canada.
2016: Whose Democracy?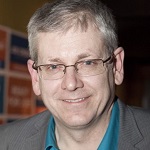 Charlie Angus
OHASSTA Award Winner, Charlie Angus has been the Member of Parliament for Timmins-James Bay since 2004. He is the national caucus chair for the New Democratic Party. In 2011, CTV Power Play voted Angus one of the TOP THREE MPs of the year along with Prime Minister Stephen Harper and the late Jack Layton. He has been voted Top Constituency MP in Canada and consistently voted among the most effective opposition MPs in the House of Commons. He has been active on many social issues including the fight for equal rights for First Nation children and a national palliative care strategy. He is the author of seven published books including the award-winning book Children of the Broken Treaty.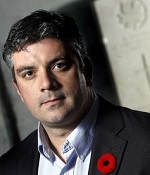 Tim Cook
OHASSTA Award Winner Tim Cook is a historian at the Canadian War Museum (CWM), an Adjunct Research Professor at Carleton University, and a former director for Canada's History Society. He was the curator for the First World War permanent gallery at the CWM, and has curated additional temporary, traveling, and digital exhibitions. He is also the author of seven books, many of them award-winning. In 2012, he was awarded the Queen's Diamond Jubilee Medal for his contributions to Canadian history, and in 2013 he received the Governor General's History Award for Popular Media: The Pierre Burton Award. He is a member of the Order of Canada.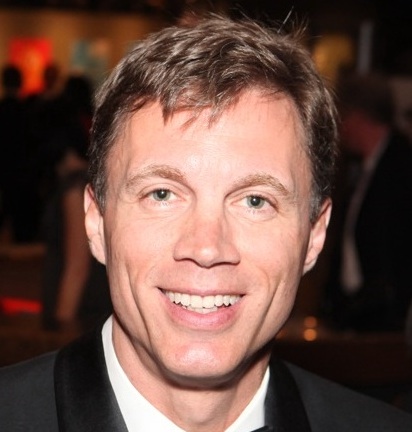 Duff Conacher
Duff Conacher is an internationally recognized leader in the area of democratic reform and government accountability. He is a former Ralph Nader's Raider and a graduate of the University of Toronto Faculty of Law. He is the co-founder of the Quebec Public Interest Research Group, and of Democracy Watch which he led from 1993 to June 2011, and he is still a board member and spokesperson for the organization. He is also co-founder of Democracy Education Network, one of Canada's leading civics education organizations. He was an Adjunct Professor at the University of Toronto Faculty of Law from 2011 to 2014, and a Visiting Professor at the University of Ottawa School of Political Studies from 2014-2016. He is currently developing professional development courses in good governance aimed at federal public servants for the University of Ottawa's Centre for Continuing Studies, and is a Ph.D. (Law) student at the university's Faculty of Law. He also heads the firm GoodOrg.ca Consulting which provides advice and services to governments, businesses and citizen organizations in the areas of good governance, ethics, responsibility, communications, stakeholder and public relations.
2015: Domestic Challenges, Global Player
Michelle Sheppard
OHASSTA Award Winner, Michelle Sheppard is the Toronto Star's national security reporter, author and filmmaker. She is a three-time National Newspaper Award winner and was part of a team that won the Governor General's Award for Public Service Journalism in 2002. Shephard has covered issues of terrorism and civil rights since the Sept. 11, 2001 attacks. Her work has taken her all over the world, including multiple trips to Somalia, Yemen and the Guantanamo Bay prison, where she has been now 26 times. She is the author of a book on Omar Khadr, and "Decade of Fear: Reporting from Terrorism's Grey Zone," which was published in 2011. She has collaborated on a variety of films and is the co-director of Guantanamo's Child, a feature-length film which premiered at the Toronto Film Festival in September 2015.
Jim Stanford
OHASSTA Award Winner, Jim Stanford, is an Economist with Unifor, the union formed in 2013 from the merger of the Canadian Auto Workers (CAW) and the Communication Energy and Paperworkers (CEP). Jim received his Ph.D. in Economics in 1995 from the New School for Social Research in New York, and also holds economics degrees from Cambridge University and the University of Calgary. He is the author of Economics for Everyone (first published in 2008), which has been translated into 6 languages. He writes an economics column for the Globe and Mail, appears regularly on CBC TV's "Bottom Line" economics panel, and is the Vice-President of the Canadian Centre for Policy Alternatives.
Jeff Rubin
OHASSTA Award Winner, Jeff Rubin is the author of 'Why Your World Is About to Get a Whole Lot Smaller', a #1 national bestseller and the winner of the National Business Book Award. His second book, The End of Growth, was also a #1 bestseller and made multiple best book of the year lists in 2012. Rubin was the Chief Economist at CIBC World Markets, where he worked for over 20 years.
2014: Competing Commemorations
Elisabeth King
Professor Elisabeth King is a Canadian political scientist working on issues related to conflict, peacebuilding and development in sub-Saharan Africa. Based on careful, on-the-ground fieldwork, her research examines how presumed social goods and international efforts really work (or not) for their intended beneficiaries. Her first book, From Classrooms to Conflict in Rwanda, questions the conventional wisdom that education builds peace by exploring the ways in which ordinary schooling can contribute to intergroup conflict. She has also worked with NGOs such as the Canadian Landmine Foundation and World Literacy of Canada. As of September 2014, King is Associate Professor of International Education at the Steinhardt School of Culture, Education and Human Development at New York University and teaches courses on peace, conflict, and international development.
Alan Borovoy
OHASSTA Leadership Award Winner, Alan Borovoy, has made an outstanding contribution to the fight for civil liberties in Canada, working as a secretary of the Jewish Labour Committee in the 1960s fighting racism against minority groups in Toronto, and as chief public spokesperson of the Canadian Civil Liberties Association and general counsel from 1968 to July 2009. From a small office, Borovoy and the rest of CCLA's small staff organized court interventions, presentations of briefs to legislative committees, and rallies, as well as a program to educate students on the value of civil liberties. Borovoy is also the author of several books, most notably When Freedoms Collide: The Case for Our Civil Liberties, which was nominated for the 1988 Governor General's Awards. He is also an Officer of the Order of Canada.
2013: New Curricula, New Directions
Rick Salutin
A Canadian novelist, playwright, journalist, and critic, Rick Salutin has been writing for more than forty years. He currently contributes a weekly column to the Toronto Star and teaches about Canadian media and culture at the University of Toronto. Mr. Salutin has written in many magazines, including Harpers, Macleans, Canadian Business, and Toronto Life.
Raheel Raza
OHASSTA Leadership Award Winner, Raheel Raza, is President of The Council for Muslims Facing Tomorrow, author of the book Their Jihad – Not My Jihad, an award winning journalist, public speaker, activist for human rights, gender equality and dignity in diversity. She is recipient of the Queen Elizabeth II Diamond Jubilee medal for service to Canada. Ms. Raza has made a documentary film called "Whose Sharia is it anyway?" dealing with the sharia debate in Ontario, Canada. She runs a Forum for Learning for youth to educate them about the dangers of radicalization and terrorism, and continues to write and speak about the subject.
2012 Canadian Identity: 200 Years in the Making
Marina Nemat
Peter Seixas
John Ralston Saul