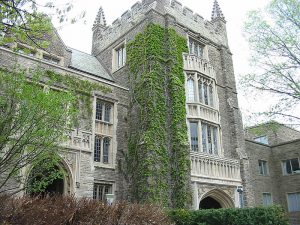 le français suit
Reconnect and Reimagine: Meeting Challenges in 2022
When: Saturday, November 26th, 2022
Where: McMaster University in Hamilton
How do we rebuild connections with our colleagues and our students after the disruptions of Covid teaching? How can we reimagine education to respond to the needs of every student in a destreamed classroom that is culturally relevant and responsive?
OHASSTA is seeking proposals from Social Science and History educators from across Ontario for our November Conference entitled Reconnect and Reimagine: Meeting Challenges in 2022. Join us this fall to help rejuvenate history and social science teaching!
NOTE: This will be an in-person conference at McMaster University on Saturday, November 26th, 2022, however, to meet the needs of all members, we are offering some pre-recorded workshops.
Workshop submissions have now closed. Stay tuned for program information, registration and exhibitor registration.
A big thank you to our partner The Collaborative for welcoming us back on site!
---
AESHO Congrès 2022: Se retrouver et innover : Relever les défis en 2022
Quand: Samedi, le 26 novembre, 2022
Où: Université McMaster à Hamilton
Comment renouer avec nos collègues et nos élèves après les perturbations causées par la pandémie? Comment pouvons-nous rénover l'éducation pour répondre aux besoins de chaque élève dans une classe décloisonée qui est pertinente et qui répond aux attentes de toutes nos communautés ?
L'AESHO sollicite des propositions d'enseignantes et d'enseignants en sciences sociales et en histoire de partout en Ontario afin d'offrir des ateliers à sa conférence annuelle de novembre 2022 intitulée Se retrouver et innover : Relever les défis en 2022. Rejoignez-nous cet automne pour aider à rajeunir l'enseignement de l'histoire et des sciences sociales!
REMARQUE : Il s'agira d'une conférence en personne à l'Université McMaster le samedi 26 novembre 2022, cependant, pour répondre aux besoins de tous les membres, nous présenterons certains ateliers préenregistrés.
La date limite de soumission est maintenant passé. Restez à l'affût pour le programme, l'inscription et l'inscription pour nos partenaires.
Un gros merci à notre partenaire: La Collaborative pour nous acceuillir encore une fois en personne!