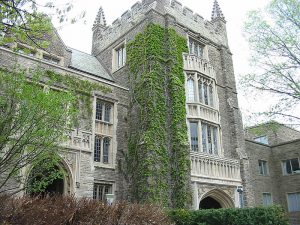 le français suit
We deeply regret to inform you that we are going to postpone this year's OHASSTA conference. Due to the recent job action, the rise in COVID-19 and other illnesses. The registration for the conference is not significant enough to warrant keeping the November date. We are hoping to hold the conference in the spring of 2023.
We hope you will join us for our Annual General Meeting on November 30th, 2022 at 7:30 online. Please watch your email for the link to join us on Zoom.
When: Saturday, November 26th, 2022
Where: McMaster University in Hamilton
How do we rebuild connections with our colleagues and our students after the disruptions of Covid teaching? How can we reimagine education to respond to the needs of every student in a destreamed classroom that is culturally relevant and responsive?
OHASSTA is pleased to welcome back Social Science and History educators from across Ontario for our November Conference: Reconnect and Reimagine: Meeting Challenges in 2022. Join us this fall to help rejuvenate history and social science teaching!
NOTE: This will be an in-person conference at McMaster University on Saturday, November 26th, 2022, however, to meet the needs of all members, we are offering some pre-recorded workshops.
A big thank you to our partner The Collaborative for welcoming us back on site!
Keynote speaker: Heidi Langille, Inuit Cultural Ambassador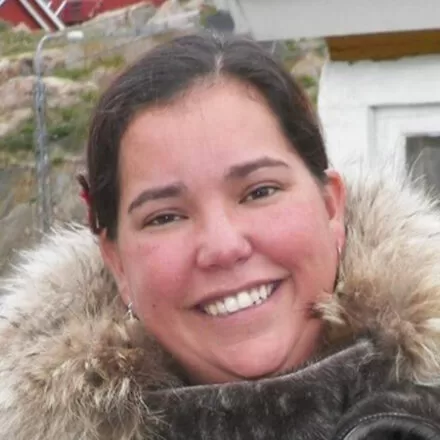 Heidi is a proud Urban Inuk with family roots in Nunatsiavut (Labrador). She is a Mom, Cultural Ambassador, Presenter, Throat singer, drummer and Inuit Games demonstrator.
Heidi is one of the founders of the Ottawa Inuit Children's Centre now called Inuuqatigiit Centre, which empowers Inuit families in Ottawa through culture-based programming and services. In 2010 Heidi was recognized as a National Aboriginal Role Model. This recognition enabled her to travel across Canada to motivate and inspire Indigenous youth.
Heidi enjoys providing interactive presentations to all walks of life about Inuit Culture, including throat singing, history, current events, drumming and Inuit Games. Along with her performing partner Lynda Brown, she is one-half of the cultural performing duo Siqniup Qilauta (Sunsdrum).
Heidi has had a hand in raising many Inuit children through fostering, adoption and birth.
She is motivated by changing the way of doing things to ensure better outcomes for all.
She is a Fellow of the Royal Canadian Geographic Society for her work in making Canada better known to Canadians. She participates in the Ottawa Police Services – Community Equity Council and is part of the proposal review committee for Ontario Aboriginal Housing Services. Committed to creating allies through understanding and education.
---
AESHO Congrès 2022: Se retrouver et innover : Relever les défis en 2022
Quand: Samedi, le 26 novembre, 2022
Où: Université McMaster à Hamilton
Comment renouer avec nos collègues et nos élèves après les perturbations causées par la pandémie? Comment pouvons-nous rénover l'éducation pour répondre aux besoins de chaque élève dans une classe décloisonée qui est pertinente et qui répond aux attentes de toutes nos communautés ?
L'AESHO est ravi d'acceuillir les enseignantes et enseignants en sciences sociales et en histoire de partout en Ontario au congrès annuelle de novembre 2022 intitulée Se retrouver et innover : Relever les défis en 2022. Rejoignez-nous cet automne pour aider à rajeunir l'enseignement de l'histoire et des sciences sociales!
REMARQUE : Il s'agira d'une conférence en personne à l'Université McMaster le samedi 26 novembre 2022, cependant, pour répondre aux besoins de tous les membres, nous présenterons certains ateliers préenregistrés.
Un gros merci à notre partenaire: La Collaborative pour nous acceuillir encore une fois en personne!